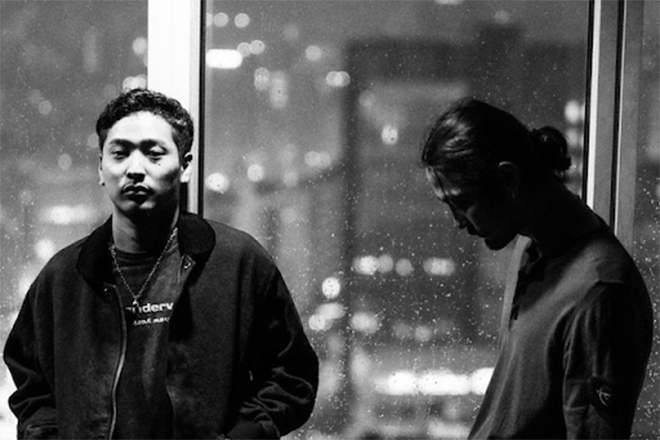 Asia
Jin Dogg, THE UNCLE & Yo-Sea showing love with 'Intro'
All we need is love to get through these tough times
---
Japanese rapper Jin Dogg never intended to be a musician, but growing up surrounded by Hip Hop friends freestyling in high school, he eventually picked up the mic a decade ago and has since become one of the most respected rappers in Asian Hip Hop.
Recently he's teamed up with producer duo SIBA and DJ RYO-TA, dropping a new track 'Intro' under the name of THE UNCLE. The track has a soulful, jazzy R&B beat that's basically a slow jam. It feels like the city at night, making you feel like walking in rainy after-hours streets, which is exactly what the visual is, and Tokyo has never looked sexier.
Jin Dogg's rhyming is slow and deliberate, channeling his anger into intense expression through his straightforward bars. 'If there is no HATE, maybe there is no LOVE,' he rhymes, sharing the wisdom of accepting duality in life.
Japanese R&B singer Yo-Sea features on the chorus, and his high-pitched melodic singing creates a nice contrast to Jin's aggressive punchlines. He echoes Jin's line with 'All we need is love, and I put that on your heart,' and it sounds like he means it.
Two-thirds through the track the music drops out and Jin Dogg gives us 16 fiery a capella bars. The effect is like suddenly being in a slam poetry battle, and it grabs your attention. 'Please pay attention to the words outta my mouth' he pleads. 'Everyday struggles, I got angry with my friends. I was really tired because of the problem.' He rhymes, allowing himself to be vulnerable and honestly talking about his pain. This creates a safe space to release his emotions through his music and maybe helps those who are listening as well.
Check out Jin Dogg & THE UNCLE's 'Intro' featuring Yo-Sea below.