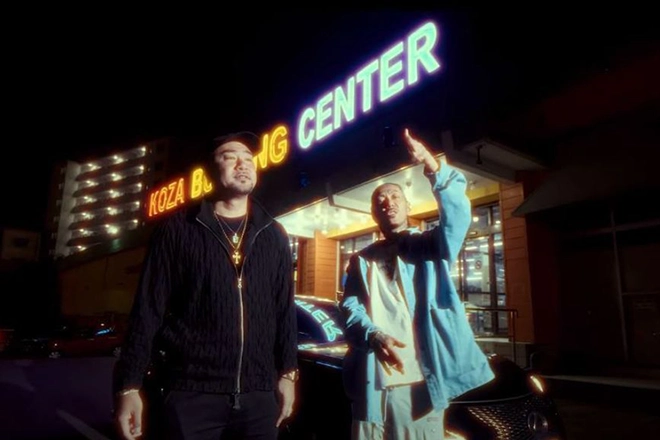 Asia
Japan's UUUU & THE RON show that they're 'Still Fly'
And they don't need to be all up in your face about it
---
When it comes to flaunting, the immediate association one might have is to do it excessively. That can be through shoving chains, money, and cars all up in people's faces or with a flurry of words about one's status. We've seen this through numerous music videos from MCs all over the globe throughout the years, and there's nothing wrong with this. But it's always interesting when someone takes a different approach.
On UUUU and THE RON's latest single, 'Still Fly', the two Japanese MCs are anything but in your face. Their voices are calm and relaxed, but deadly. They don't put on an imposing demeanor, but you can easily tell from the way they carry themselves that they are OGs. Some things are better left unsaid and let people figure things out for themselves. The two Japanese dons perfect that very notion in the track's music video.
UUUU opens up the track with a smooth delivery of bars over a minimalistic beat that only features guitar strings and subtle horns. Then, the drums blare out, making room for UUUU to kick it up a notch, where he drops the track's hook. THE RON then introduces himself midway through it, jumping on the hook, and then seamlessly transitioning to his very own verse. There's a distinct flavor of assertiveness splayed throughout 'Still Fly', from its production right down to the way the two Japanese MCs drop their bars, and it's incredibly contagious.
Check out the music video for 'Still Fly' below.