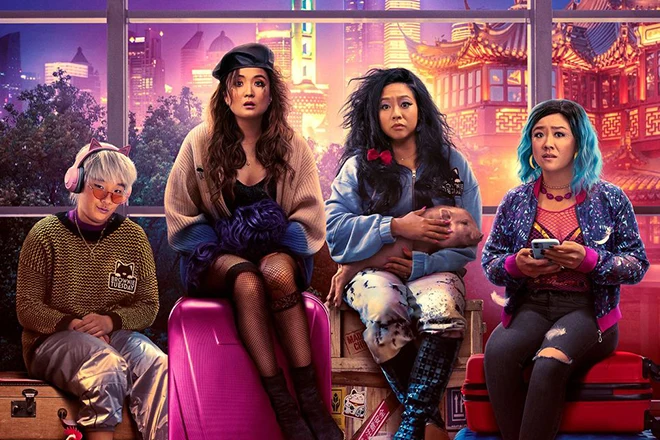 Asia
JOY RIDE official soundtrack is a party with Asia's fiercest female MCs
Don't forget about Brownie Tuesday's version of 'W.A.P.'
---
Comedies that inspire wanderlust used to be a dime a dozen. Movies like Eat, Pray, Love, Mamma Mia!, and even Sisterhood of Traveling Pants were box office smashes as they took different types of women and put them in various situations around the globe.
While there hasn't been as many Girls Trip-type movies recently, the newly-released JOY RIDE is here to quench that thirst, and as a bonus, the four lead characters are Asian women. The raunchy comedy is about the four friends who go to China to find themselves and end up in a bunch of hilarious circumstances.
While the movie is doing well at the international box office, one of the coolest things is that it features a who's who of female Asian MCs. China's VaVa has three songs on the soundtrack, Taiwan's Dizzy Dizzo, Indonesia's RAMENGVRL, and Korea's Queen Wa$abii all have one track on it as well. One of the other soundtrack highlights is all four of the lead actresses doing a cover of 'W.A.P.' Megan Thee Stallion and Cardi B's ode to down there.
JOY RIDE not only has important representation in the movie, but it also features important artists in the Asian Hip Hop scene on the soundtrack.
Check out the JOY RIDE soundtrack below.