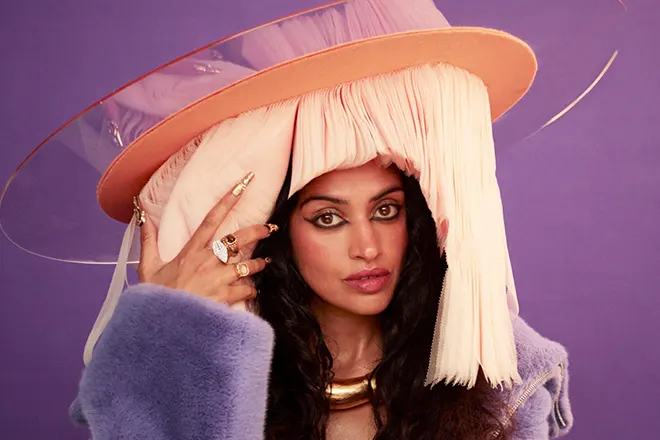 New Releases
ALO WALA takes her global gumbo 'To the Bank'
Punjabi-American artist drops a new Bass banger
---
It's been a minute since we last heard from ALO WALA, but she's back with a bang. Her 2017 joint 'Paralyzed' was a uniquely crafted bottom-heavy gem featuring her ill-sounding Dirty South vocals – with the whole thing twisted through a South Asian Desi filter. That sound placed her firmly in her own sonic space, with a style that seems to fit nowhere and everywhere at once.
Indeed, she has dropped in on hundreds of live sets around the world, under the wide umbrella of Global Bass music. Now she's back with a shiny new track with a big beat produced by Satori Stereo Saiyan called 'To the Bank', released by India's Azadi Records – the home of heavyweight Hip Hop hybrids Prabh Deep and Seedhe Maut. It feels like a perfect match.
'To the Bank' rests on a thumping beat that sounds like Brazilian carnival meets Desi Bass, but in Atlanta. ALO WALA's vocals chant and signify as she calls out the select few who profit from 'innuendos and agendas' and laugh all the way to the bank. As for her, she's just creating funky joints and pointing shit out as she sips on 'Chai tea.' Twenty years later, this track feels like a fresh take on MIA's debut bombshell. The ingredients are different [more Timbaland, less UK Ragga] but the sonic energy is equally uplifting and fresh sounding.
Check out ALO WALA's 'To the Bank' directed by Osheen Siva below.