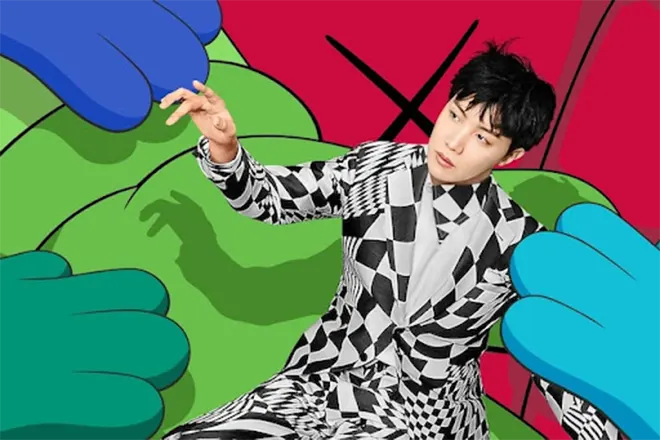 New Releases
BTS rapper j-hope sets the world ablaze with '방화 Arson'
The song is the second single off his recently-released Jack in the Box album
---
South Korean rapper Jung Ho-Seok, also known as j-hope, is also a songwriter, dancer, and record producer. He is well known as a member of the record-breaking boy band BTS. In 2017, J-Hope released his first solo mixtape Hope World.
In June, to the shock of their rabbit BTS Army, the group announced that they would be taking a break. During a recent interview with Weverse Magazine, j-hope said, "The other members were on the brink of mental exhaustion at that point." Soon after, j-hope told the media he would be dropping a solo project to "break the mold and grow further," according to the Big Hit Music press release.
His first solo album, Jack in The Box, was released on July 15 and consists of 10 tracks. He put out 'MORE' on July 1, which has a Breakbeat feel mixed with rock and a big chorus. Just a few days ago, j-hope dropped the full album alongside the video for the track '방화 [Arson]' setting the internet on fire. He is wearing the same white jumpsuit from the 'MOVE' chorus, carrying over the rock influence on this track. The song is so hot that it already got over 17 million views and is near the top of the YouTube trending music charts.
j-hope sang 'My dreams, done/Success, done,' which manifested into him being the first South Korean solo artist to be a headliner at a major music festival in the United States. On July 31, j-hope he will be on Lollapalooza festival's mainstage alongside J Cole, Big Sean, Green Day, Metallica, and more in Chicago.
We look forward to seeing what the jack-of-all-trades j-hope will do with his new sense of freedom going solo after his Jack in A Box album.

Check out the video for 'Arson' and listen to his whole album Jack in the Box below.