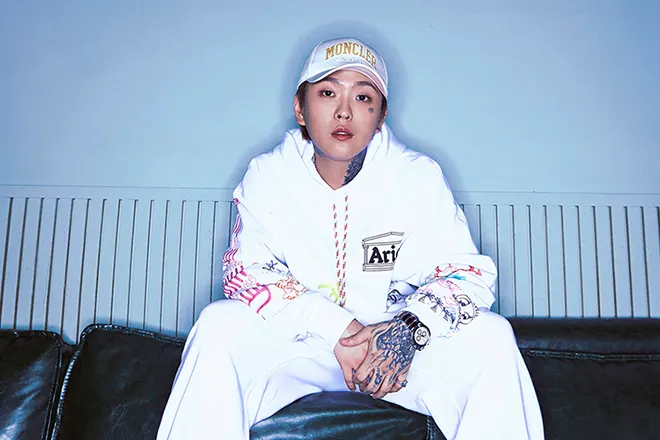 Asia
Huh Returns with diverse EP Voice tool tip.txt
This is the follow-up to last year's 926
---
A year after his stellar debut album, 926, Huh returns with an EP that continues to show his versatility with Voice tool tip.txt. Over the course of its six tracks, the artist formerly known as Rose De Penny flexes his skills on all types of production – from Boom Bap to Afrobeats.
Where his previous releases delved into slower material like R&B and Lo-Fi, this EP cranks everything up to 11 where Huh raps with a sense of urgency. We see him in his comfort zone on tracks like 'Live in Jamsil' with Street Baby and '2ttam' with BOBBY, where he struts his intricate rhymes over a Trap beat and woozy Boom Bap production respectively.
It's in the latter half of the EP where things get interesting as Huh dives into his dance music bag on 'freak asian' with Loopy – an upbeat Afrobeats cut that is a far cry from the moody sound he's known for. '****'em up!' and 'hit the floor' then dabble in the current trends of UK Garage and Hyperpop, both groovy cuts that show that Huh is a cut above the rest when it comes to diversifying his sound.
'hit The Floor' also happens to be the song that received a music video [and a sped up version for the TikTok crowd.] Like the manic energy on the Jersey Club track, we see him and his posse of dancers lose their minds dancing to the beat at a breakneck speed.
Watch the music video for Huh's 'hit the floor' and check out the EP Voice tool tip.txt below.