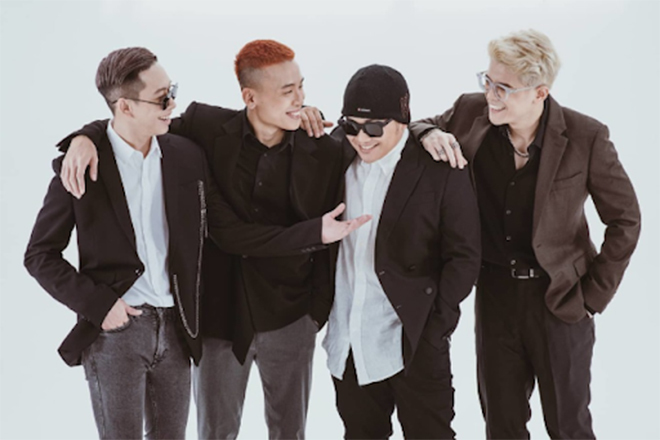 Asia
Da LAB is chanting 'Never Give Up' in their latest release
Lifting Vietnam's spirit through this dark time with bars & melodies
---
Vietnamese Hip Hop group Da LAB is going big. Their last release, 'Thuc Giac,' hit over 14 million views on YouTube and snatched placements on every big playlist, so to top it, they had to do something even bigger. Now, they've made a track with Google Vietnam titled 'Never Give Up.'
Released on Vietnam Entrepreneurs Day on Google Vietnam's YouTube channel, 'Never Give Up' is the theme song to Vietnam Digital 4.0 Launchpad program - a Google initiative sponsored by the Ministry of Industry and Trade. The song's mission is to spread positivity in these trying times.
Opening with shots of small business owners, the four MCs take turns rapping inspirational words, showing their utmost support and admiration to these people who have persisted through the strict lockdowns of the pandemic. Backed by a lively beat produced by 14 Casper, you can't help but dance along and hold your head up high when listening to this powerful anthem.
Formed in 2007, Da LAB was initially a for-fun project, with Kao Kao, Tham, and Rabbit pursuing their Hip Hop dream while working several jobs on the side. It was not until 2018 that Thin joined in and Da LAB ended up displaying their talent to the whole country. Despite all the hardships, Da LAB hasn't folded, which makes them the perfect choice to tell the 'Never Give Up' story.
Check out Da LAB X Google Vietnam's 'Never Give Up' below.