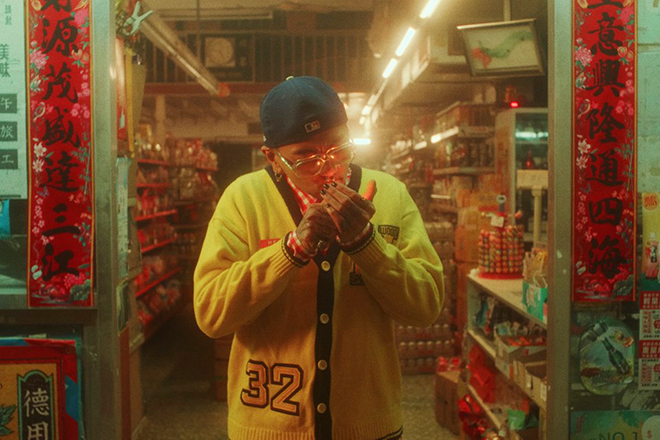 Asia
Get your lighters up with JB
"Bro...have you seen my lighter?"
---
If you are a regular smoker...ahem...then searching for your lighter can be a daily struggle. Hong Kong rapper JB knows your pain, and his latest release 'Lighter' is a hilarious take on the all too common situation of not being able to find one.

'Lighter' is a three-minute bundle of comedy and grooves, delivered in a hilarious rhyme that would make Cheech & Chong jealous. Led by a Bollywood-inspired melody and uptempo reggaeton beat by his frequent collaborators MAEL and MADBOII from Greytone Music, JB's comical lyrics are in slangy, crass Cantonese - and a video that could benefit from subtitles.
The fun, trippy music video is directed by WavyBoys and it's shot in an old-style commissary store with a reddish filter for authenticity. JB boogies with his pals as they look for his lighter, while clownishly finding alternative ways to make fire. This comedic, dancey track is par for the course for this Filipino-Hong Konger who gained massive popularity on the local scene with his previous track '潮共' which dissed the obsessive luxury brand culture of Hong Kong. He was one of the emerging artists featured in LMF's collaborative concert LMF XXYEAR FEAST back in 2019 amongst other big names such as MC Yan, Dough-Boy and Matt Force.
Watch JB's Lighter music video below