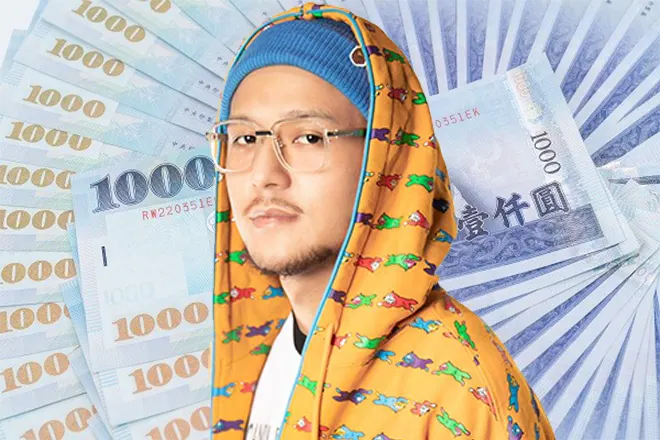 New Releases
FRαNKIE阿法 is all about that paper on '卯死'
Dolla dolla bill, y'all
---
LiFTED has had it's eye on FRαNKIE阿法 since the start. He played at the opening party to kick things off two years ago, and we've featured his songs seven times, including a track on the VIBE presents: Urban Asia Volume 4. When he was going on MTV's The Rappers 2, we thought he was a shoo-in to win, as he's been building a loyal fan base, making really dope music, and is one of the most talented rappers in Taiwan. Unfortunately, he didn't make it to the end, but the amazing thing about reality Hip Hop shows is that sometimes the best MC doesn't always win. Instead, the MCs who go on to have big careers are the ones that use the show to catapult themselves into the public eye.
With FRαNKIE阿法's latest, '卯死,' that's exactly what he's doing. He was on Team Dizzy Dizzo on the program and made a show-stopping song on one of the episodes. After he was booted, he took the song and made a video for it.
'卯死' samples two classics, Wu-Tang Clan's 'C.R.E.A.M' and Junior M.A.F.I.A.'s 'Get Money Remix,' but FRαNKIE阿法 has a new take on the cliche but inspiring topic of getting that bread. He says that creators don't worry about money, likes, clout, or fame, and just do their thing. But it is nice to actually have some money to buy what you want.
The video is a few chill days in the life of FRαNKIE阿法 chillin' with his homies and getting some photos done in a shop. The beat is a smooth ride that ends in a crescendo with the whole crew rapping along about getting that C.R.E.A.M.
Each time we see a new FRαNKIE阿法 video, we're hyped to see what the future of Taiwan Hip Hop is up to next.
Check out FRαNKIE阿法's '卯死' below.