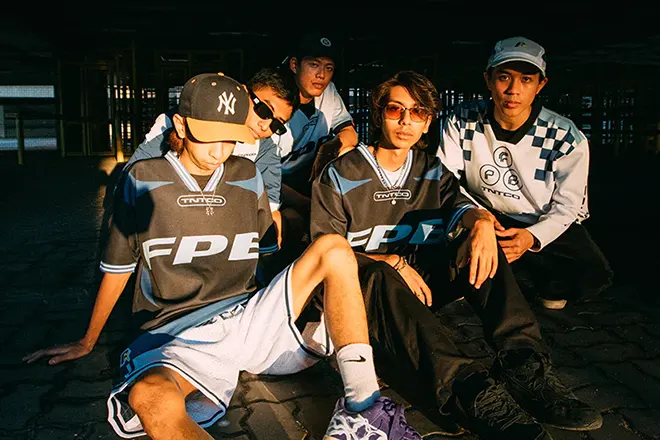 Asia
ForceParkBois finally release debut album THANKS 4 THE WAIT
The group delivers an 8-track album that has been a long time coming
---
It's been a long time coming! ForceParkBois, one of Malaysia's biggest Hip Hop acts, have finally released their debut album, THANKS 4 THE WAIT. Already headlining music festivals in 2023 and winning numerous awards in their career alongside a viral global hit with 'LOTUS' – there are a lot of expectations riding on the album, which the group delivers on and then some.
Named after a clothing line that they dropped with TNTCO in 2022, THANKS 4 THE WAIT showcases the Johor rap group's versatility with hard Trap bangers ['LG7', 'Purple Racks'] being juxtaposed by the cooler and more R&B-tinged tracks ['LUKAKU', 'MASSA']. Even as a 10-man Rap group, everyone is given ample time to shine over the varied production. We wouldn't be surprised if we'll end up seeing more solo endeavors by each member as they continue to hone their strengths.
The group has also dropped a number of music videos from the eight-track project – notably 'Massa', 'Must Be Nice', and 'LUKAKU' – with the former being the latest. The video for 'Massa' sees ForceParkBois continuing to dabble in 3D animation like we saw on 'Must Be Nice', as the group falls through the universe and raps on the Moon – perhaps an apt metaphor for how larger than life the group really feels.
Check out the music video for ForceParkBois' 'Massa' and listen to the album THANKS 4 THE WAIT below.