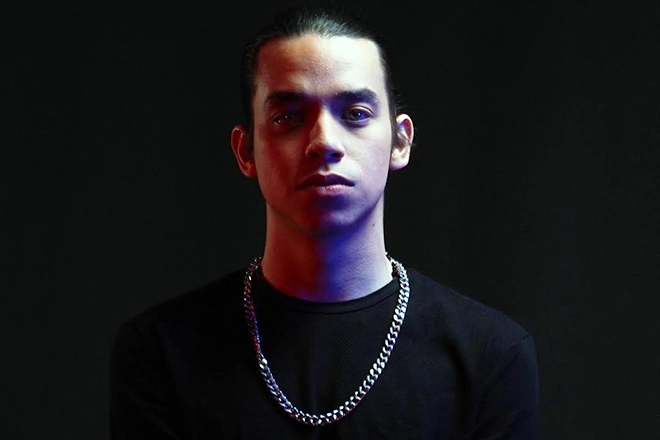 Asia
Ez Mil levels up with Eminem on 'Realest'
Marshall Mathers settles some old scores on this brooding banger
---
The last few months of Ez Mil's life have been incredibly hectic in the best way possible. He released 'Up Down' in February and then his world got turned upside down. With multisyllabic rhymes and dope flows, many of Ez's fans noticed a similarity to Eminem on the track. Soon, the artist also known as Marshall Mathers heard the song and something clicked. Soon, Em was on the phone with Dr. Dre, and now Ez Mil is signed to Shady/Aftermath/Interscope.
While the news was celebrated around the world, and especially in the Filipino Hip Hop sphere with posts of congratulations from OGs like Gloc-9, there was instantly talk of a new track with Eminem being released called 'Realest.' A few days before it came out on DSPs, the track was leaked on Reddit, and it's a brooding banger.
Ez Mil sounds like his career is on the line with this one as he floats on the beat. It's easy to tell that he's been in the studio with Eminem because he's really going hard on the rhymes, especially toward the end of his second verse. Eminem comes in on the third and all hell breaks loose. He addresses a diss a few months back by Melle Mel, and even calls him out by his name while bigging up Grandmaster Flash and the Furious Five. Em also throws a stray at Gen Z as well as Game. It's brutal, but it's also Hip Hop. Happy 50th!
While Ez Mil is having his final release at Virgin, releasing DU4LI7Y: REDUX on August 11 curated by Eminem, he is extremely excited to work for his new boss, "Eminem's been an inspiration to me growing up, this song means a lot to me because my biggest dream was to watch Eminem perform live–and for me to have a track with him is beyond crazy and I'm always going to be grateful."
Check out Ez Mil and Eminem on 'Realest' below.