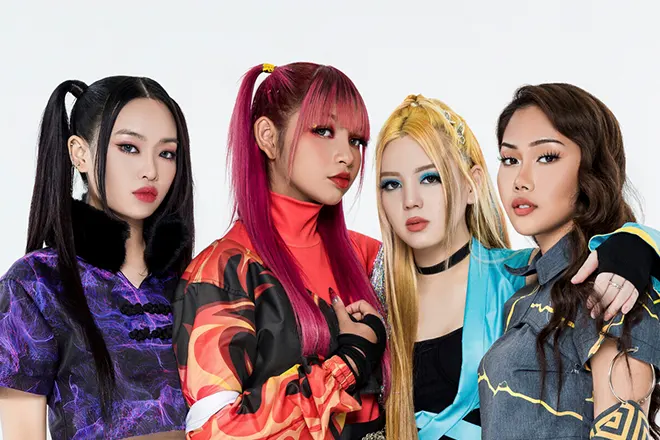 New Releases
DOLLA fires freely in new song 'Fight'
Malaysian group reps popular game from Garena
---
Since we last checked in on Malaysian R&B group DOLLA they have been busy girls indeed. The group, formed in 2020, has already won awards, had six hits, and even graced the giant billboard in Times Square in New York City. Their latest single is a collab with mobile game Free Fire by Garena, and in the spirit of the new campaign Free Fire for All, the single is called 'Fight.' Garena was smart to tap the girls for this, as their popularity has soared in Malaysia, with tens of millions of YouTube views for their videos and numerous sponsorships.
The music video is also fire and shows the four girls singing, rapping, chasing a villain with special weapons that they had to train to use, and even working on stunts. The song relies on a four-to-the-floor beat on the verses and slows to a Dubstep tempo on the hooks. The overall production leans towards EDM but with deeper R&B elements. It's clear that Angel, Sabronzo, Syasa, and Tabby are ready for bigger things now that they have won over the Malay fans. Surely regional fortune and fame will be next. DOLLA bill ya'll!
Check out DOLLA's 'Fight' video below.