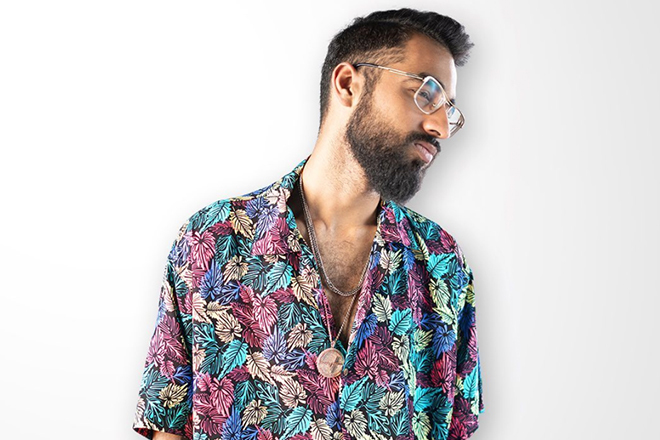 Asia
UMAIR gathers a stellar team for 'Aana Nahi'
A beautiful collab among some of Pakistani Hip Hop's big names
---
If you haven't heard any Pakistani Hip Hop yet, you are missing out. It's a gold mine of well-produced tracks that are yet to be discovered by the world. With the fast-growing Urdu rap slowly taking over the Middle Asia country, fans were hyped when they learned three stellar entertainers have joined forces in the melodic track 'Anaa Nahi.'
Produced by renowned beatmakers UMAIR and Uzair, 'Aana Nahi' boasts a stellar lineup of Hashim Nawaz, Talhah Yunus, and Abdullah Maharvi, all of whom rose to fame in recent years with their Urdu raps and abilities to merge Pakistani poetry into banging beats.
The first voice heard on 'Aana Nahi' is Abdullah Maharvi. His words and tones are simple and gentle. And then the drums come in. Hashim Nawaz then steps up and drops his eloquent bars over the Lo-Fi-ish melody. For the second verse, the father of Urdu rap, Talhah Yunus, soulfully raps his slow-burning lines which add complexity to the already emotional track. The contrast of Yunus' deep voice and the calming beat form a sense of surrealism that is very rarely heard in mainstream Hip Hop.
Urdu Hip Hop is the fastest growing genre in the Punjabi-and-English-oriented Pakistan scene. Thanks to Talhah Yunus, young rappers are eager to share the love of their culture with Pashto Rap, Sindhi Rap, Balochi Rap, and Saraiki Rap.
Listen to Aana Nahi by UMAIR featuring Hashim Nawaz, Talhah Yunus, & Abdullah Maharvi below.