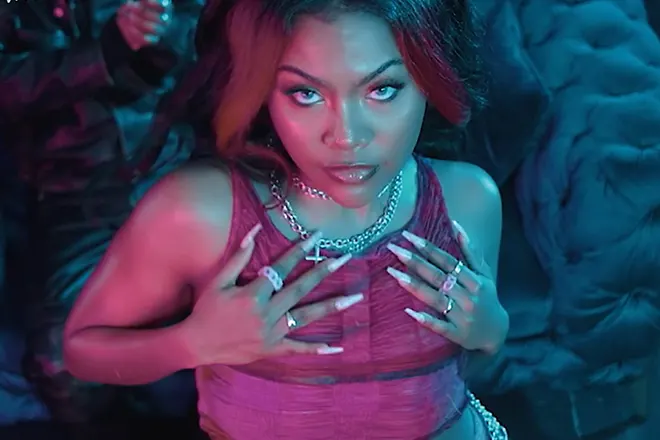 New Releases
It's always time to 'Party With Nari'
The half Thai half Trinidadian Tsunari starts the year off with some fun
---
When people think about the 2020s, the first thing that will come to their mind will be the pandemic. Hopefully, when the history books are written many years from now, we'll also be writing a chapter about the roaring 20s. This bounce-back started in 2022 but really got its legs in 2023 when the whole world was open and ready to party.
The theme song to that first chapter could be 'Party With Nari,' Tsunari's first single of the year. The half Thai half Trinidadian MC starts off 2023 right with directions on how to party with her. You got a top-down Ferrari? You're invited. You got some Henny and Coke? You're in. You're a lame? Nope. You got drama? Sorry. GTFO.
In a visualizer that's more an ad for CASETiFY phone protectors than a video, Tsunari shows how she is breaking the mold of what a star can be by rapping in a mix of Thai and English. With a history that weaves through Thailand to Saudi Arabia to London, England, Tsunari is unapologetically a mix of all that and more.
2023 is the right time for everyone to join the Nari gang and get to 'Party With Nari' like there is no tomorrow.
Check out Tsunari's 'Party With Nari' below.