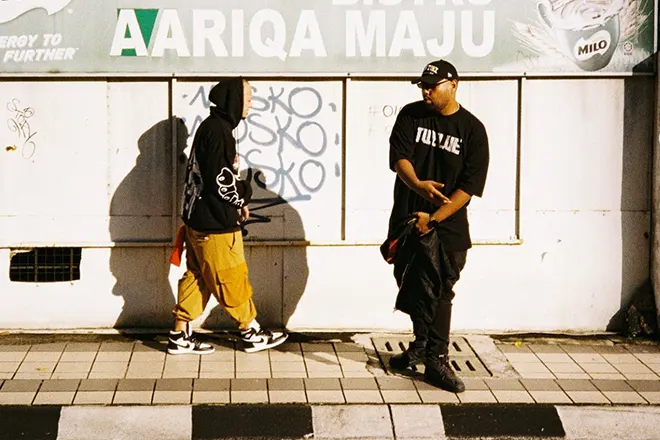 Asia
DJ CZA & Sxph throw it back to the Boom Bap era with '68000'
A blast from the past from the Malaysian duo
---
When it comes to DJ-ing in Malaysia, there aren't many that can come close to DJ CZA's prowess. Not only is he Malaysia's DMC champion, but he's also the official DJ of Joe Flizzow's Rap-cypher series, 16 Baris. Flizzow and DJ CZA go hand in hand, as the duo have played multiple shows together all around the region – most notably, in 2009, they won the Best Engineered Album award with President, Flizzow's critically acclaimed album.
His longevity in the game is a testament to how great of a DJ and producer he is – the name holds weight, and it's for a reason. On August 25, he dropped a stellar single with fellow Malaysian MC Sxph, titled '68000', reminding listeners exactly why he's a dope beatmaker.
The track was released via Def Jam Malaysia, and it was produced and composed by DJ CZA himself. Its instrumentation harkens back to the Boom Bap era and all of its glory, which Sxph perfectly compliments with a controlled and imposing flow, coupled with clever punchlines and nods to Malaysian heritage. There are even scratches on the hook, which really takes it back to the Golden Era.
Check out the music video for DJ CZA and Sxph's '68000' below.