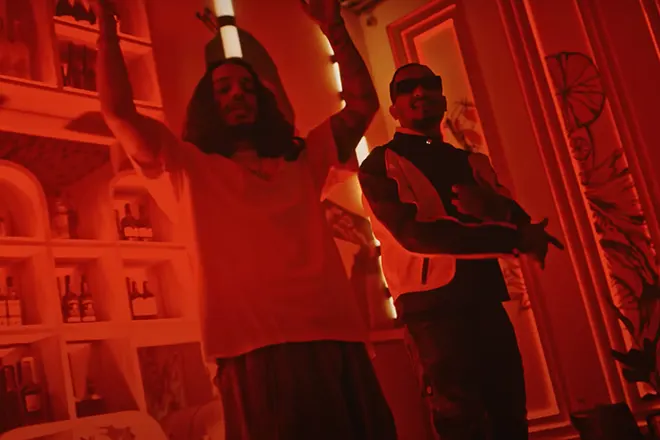 New Releases
Divine links up with Russ as equals for 'Bornfire'
Smoothness is the name of the game here
---
A lot of times, when one artist asks the other to be featured on a track, it's an awkward collab put together to increase streams and numbers. In 'Bornfire,' Divine's latest release from his spectacular Gunehgar album, Russ and Divine are like brothers from another mother.
The track is as smooth as smooth gets with some Reggaeton and Afrobeats drumming patterns that are welcoming to the ears. Divine is up first and his skills know no bounds as he floats on the track like it was made for him. Second up is Russ, who was recently in the Philippines and postponing his concert due to Mania traffic, and the New Jersey rapper is just as good. He starts with a sing-song bridge and then drops into full-on rapping as Divine joins him on the chorus. The video ups the smoothness and only gets a bit Bollywood in small parts.
This is a song that has Pop hit written all over it. With 1.4 million views in two days, 'Bornfire' is going to be just that as Divine expands his crowd westward and Russ does the same eastward.
Check out Divine and Russ' new single 'Bornfire' below.