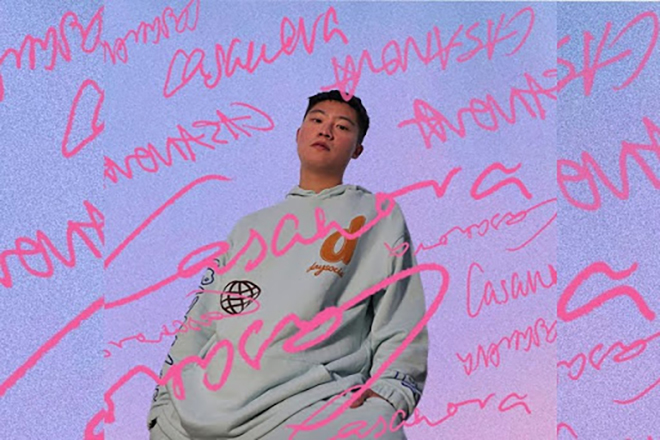 Asia
Art & architecture inspire emerging artist Derek Chan's latest release 'CASANOVA'
His soft & melodic voice adds a fresh touch to the local Hong Kong music scene
---
Hong Kong-based artist Derek Chan recently released a new love song, 'CASANOVA', where he drew inspiration from a European trip. "A couple years ago I remember visiting different cities in Europe and I got a chance to see some iconic pieces of art and architecture such as the Sagrada Familia, the Colosseum in Rome, and the Mona Lisa. These pieces left a great impression upon me and since then I have always seen them as symbols of greatness and significance," said Derek in an interview with LiFTED.
"When I wrote CASANOVA, I wanted to write about love," Derek continues. "I drew inspiration from those trips to Europe and allowed those great artists throughout history to help me illustrate my story."
This emerging artist got into music when he received an old MP3 player filled with songs by Outkast, Eminem, Sum41, and Coldplay from a cousin. He soon fell in love with the idea of telling stories through music and started producing songs at his home, but it would be a while before the songs would see the light of day. "I've been making music for a long time, but it's only recently that I've had the courage to release my music to the world," Derek said.
Derek Chan is definitely the fresh voice within the local Hong Kong music scene. His music is a journey and exploration of his own truth. "I've learned that it's best to just live your music. Just be real with that shit," Derek said.
He is inspired by sounds that are a little more offbeat and left field - think Frank Ocean, Childish Gambino and Hiyatus Kiyote. In terms of what makes him stand out compared to other artists, Derek is not too concerned about that. "I strive for honesty and truth in my music, and I think that's what people will ultimately resonate with. I just want to tell the stories that speak true to me, and hopefully the people that care will stay for the ride."
Derek Chan's latest release, CASSANOVA, can be heard here.