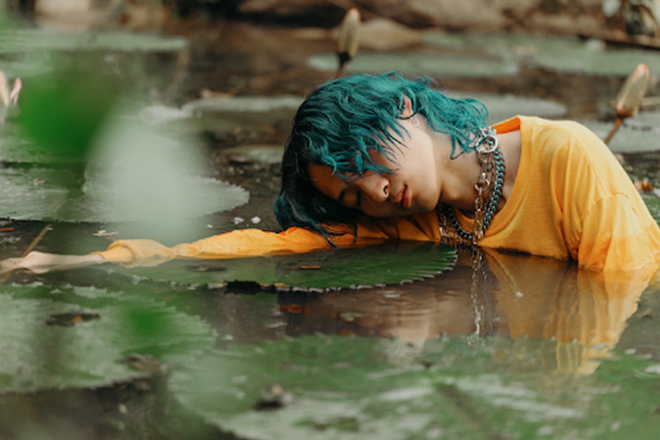 Asia
Cykko grasps for straws with Emo Rap in 'Fall Down'
"This song is about the toxic behavior between two people after their relationship has deteriorated."
---
Soundcloud ushered in the era of Emo Rap in the mid-2010s. Names like XXXTention, Juice WRLD, and Lil Peep caught a vibe that wasn't heard on the radio or got much love on YouTube. The music connected with disaffected youth because the lyrics focused on depression, loneliness, and anxiety.
Emo rap has also been a huge inspiration to Singapore's Cykko. Debuting in 2019, the bilingual rapper has been on an intriguing sonic adventure as he has laid down the groundwork as an Asian Emo rapper. With 14 singles released over the course of the last 18 months, Cykko has been harnessing his youthful energy by bringing something new to the scene.
His latest release, 'Fall Out,' is a stylish bop that reflects his love of Melodic Emo Rap infused with Pop sensibilities. The song describes a protagonist struggling with heartbreak and desolation. He feels that he has constantly been chipped away by the relationship, and is now free-falling off a cliff and grasping at straws to save himself. In an IG post, Cykko shares, "This song is about the toxic behavior between two people after their relationship has deteriorated."


'Fall Out' will be included in Cykko's upcoming mixtape, set to be released in the second quarter of 2022. The mixtape is currently untitled but it is safe to say it will be filled with emotional stories that should get listeners in their feels.
Check out Cykko's 'Fall Out' below.