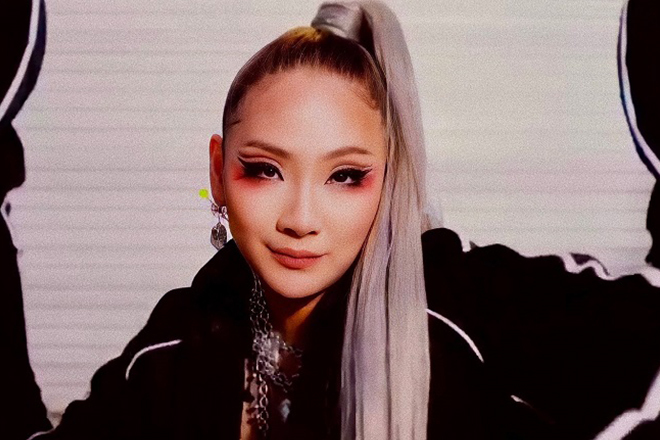 New Releases
ALPHA female CL gets fearless with new single 'Chuck'
The Korean style icon is putting fakers on blast
---
As an international icon of Hip Hop culture, CL has been crowned the 'ultimate style queen' in her native South Korea not only for her strong fashion sense but also for her ability to connect Korean culture to Western street style. Shortly after her recent performance at Coachella, CL kept it hot by dropping her latest visual for the single 'Chuck [척]' on May 13. The song uses some clever wordplay, as throughout the song CL plays with the dual meaning of 'Chuck' in Korean, which can mean 'pretentious' or 'knowing', such as 'Pretend you know, that's that lie / Fakeness? That ain't fly'. With the witty play of lyrics and a bass-heavy Trap beat, she fires off hard, attitude-laden bars aimed at stressing self-empowerment and independence as an Alpha female.
'Chuck' was the third song on her solo debut album ALPHA which was released back in October 2021. CL says she named the album ALPHA not only because it marked the beginning of her solo career, but also because she has a 'fearless' attitude in her work.
In the music video for 'Chuck,' CL flashes her bilingual rhyming skills, but also the multiculti fashion looks she's famous for. Not caring about Korean beauty standards, she chooses to create her own style with loud pink eye shadow and street styles usually too rugged for the KPop set. Similarly, her dance crew of homegirls is as mixed as a Tommy Hilfiger ad, and she lets each one shine regardless of color or ethnicity.
In Korea, the dancing is just as important as the track itself, and CL tapped world-renown choreographer Parris Goebel and her crew for the music video production. The KHop queen first worked with New Zealand-based Goebel on her 2015 single 'Hello B*tches' which remains a top hit in Asian Pop culture even today.
Check out CL's 'Chuck' below.