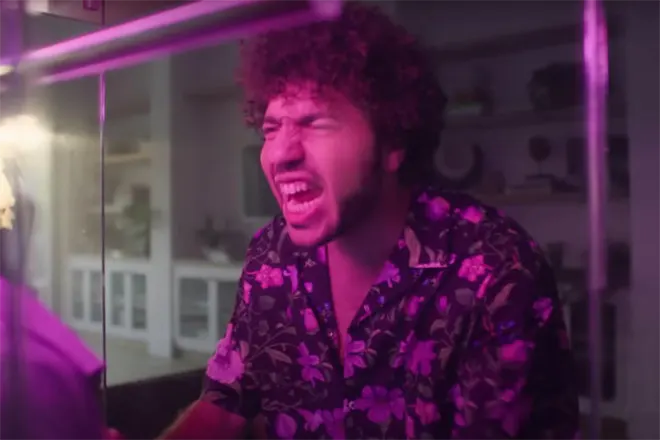 New Releases
BTS, Snoop & benny blanco tend to make a lot of 'Bad Decisions'
All blanco wants to do is be at a BTS concert
---
For BTS fans, getting to see the Kpop band in concert is at the top of the bucket list. For super-producer benny blanco, getting the odd combination of BTS and Snoop Dogg on a track together was on his bucket list. This finally happened when 'Bad Decisions' came out last week.
After years of being mentored by Dr. Luke, benny has had a hand in creating some of the biggest hits of the last 20 years like Kesha's 'TiK ToK,' Katy Perry's 'Teenage Dream,' and Maroon 5's 'Moves like Jagger.' He went out on his own and has been making big moves as he got the Hal David Starlight Award at the 44th annual Songwriters Hall of Fame ceremony in 2013. benny has 29 number-one songs under his belt, and is going for more with 'Bad Decisions.'
In the video, benny is a die-hard BTS Army member getting ready for a show by making signs and cakes to give the band from the audience. Things go a bit wonky as he slams on the breaks and destroys the cake he had on the way to the show. But it doesn't matter as he's running to get to the venue. As soon as he arrives, he runs towards the front but is told by a maintenance man that he's 24 hours early.
While he might not have made the right decision about getting to the concert, benny definitely has done the right thing by pairing up BTS and Snoop for this Hip Pop banger that is guaranteed to run the streams for the rest of the summer.
Check out benny blanco, BTS, and Snoop Dog in 'Bad Decisions' below.