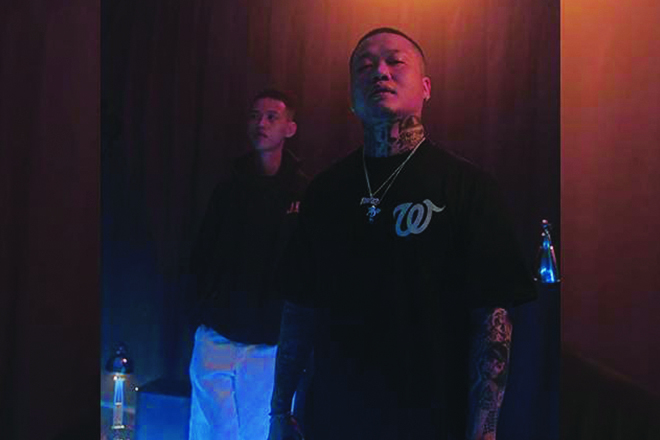 Asia
Big Sammy brings the Boom Bap back on 'BEA$T [Rap Like This]'
The OG says Hip Hop is his spiritual food for life
---
Hong Kong OG Big Sammy has been around the block. Besides being a rapper, he's made a living off being a tattoo artist, which stems from his love of Hip Hop. Recently, he released his latest track 'BEA$T [Rap Like This]' produced by East City. LiFTED caught up with Big Sammy for a few words on his new song, video, and the growth of Hip Hop in Hong Kong.

Thanks for talking to LiFTED. What was the inspiration behind the song?
I met the young producer East City a couple of months ago at a video shoot. He played me the beat and I was into it. It's a traditional 90s Boom Bap type beat which I'm always into and I decided to lay down some bars about my thoughts on the rap scene of Hong Kong nowadays.
What was the thought process behind the music video?
We wanted to create a 90s Hip Hop vibe that matched the song. So after communicating with the video director Seanie P, we decided to film it raw street style, which we thought is the best way to present this Boom Bap style to the people.
What got you into Hip Hop culture to begin with?
Back in the early 2000s when I was 13 I got attracted to Hip Hop by LMF, who are the pioneers of Canto Rap. I got their first live VCD, and there was a promotional flyer inside it promoting Linkin Park's Hybrid Theory album. From there I started to figure out Western music culture and have been into it ever since. I started digging into Hip Hop culture through Rap music.
From mainstream artists like Eminem, Nelly, and Snoop Dogg, I moved on to the earlier Hip Hop and underground raw stuff like Biggie, Tupac, Wu-Tang, and Nas. I got attracted to everything about street culture being told by most of these inspirational rappers, from inside [knowledge] to outside [style], and found out Hip Hop is my type of thing and my spiritual food for life.

You also founded WHOGOTINKED studio. How do you balance being a rapper and a founder of the tattoo studio?
Actually, I don't feel like I need to balance between them. Rap and tattooing are two of my biggest inspirations in life, and both a big part of Hip Hop and street culture. These days Rap is like my side hustle which I still do for the love, but tattooing is what I do for a living. But to me everything's connected. Rap brought me into the culture, and tattooing gave me a living. It made me complete and my life's off the hook.
In your opinion, how has the Hip Hop scene in Hong Kong evolved since you started?
I think the vibe is dope, everyone loves Rap music now. There are so many artists coming up and some of them are breaking out, and I'm honored to witness it all. However Hip Hop and Rap are two different things, and I think Hip Hop culture overall is not really getting as big as Rap is in Hong Kong.
The new generation of kids love Rap music because it sounds dope, and they also love the way rappers dress because the style looks cool and rebellious. But from what I can see it's still more about fashion, and not as much about the culture. I think the scene will keep growing fast, but all of us street culture lovers should pay more attention to the legendary artists from the past and the roots of the culture to get educated from it. To compare today with the situation when I was still fresh and starting out, the scene is much different in a very positive way.
Watch Big Sammy's 'BEA$T [Rap Like This]' below.