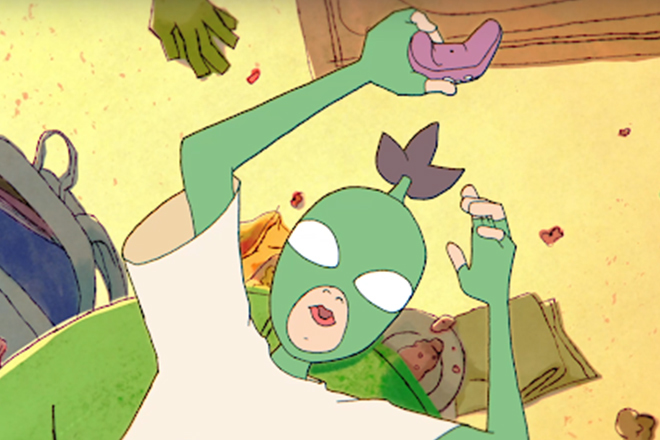 Asia
The weird & wonderful BGourd brings you into his Veggie World with 'Fresh Air'
The animated visual is by local creative studio Tell Your Children
---
Singaporean rapper BGourd is back with collaborator Fauxe for a funky and fun animated visual 'Fresh Air', in collaboration with notable creative studio Tell Your Children (TYC).
The release of the 'Fresh Air' visual was created while BGourd prepared for the final installation of his Veggie Wraps series Veggie Wraps Vol.4. Directed by Denise Nicole Yap and filled with animated characters that are inspired by the likes of Cuphead and Deadpool, 'Fresh Air' leads viewers into BGourd's veggie world with feel-good moments like a veggie dance battle. The video features an animated BGourd, and follows his daily life from bedroom to a video game world where he goes head-to-head with the various characters in Veggie World.


BGourd is definitely on the come up with his instantly recognizable costumed persona and a knack for funny, clever rhymes that have won over a supportive community who love his eccentric take on Hip Hop. Having been nominated for the 14th annual Freshmusic Awards for Veggie Wraps Vol.2, BGourd keeps adding originality and color to the Singapore Hip Hop scene.
Check out BGourd's latest visual 'Fresh Air' below.