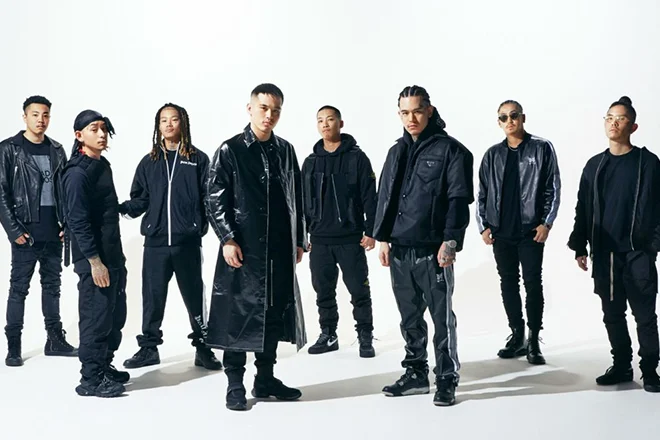 Asia
BAD HOP are going out with a bang at the Tokyo Dome
The 8 MCs released 'TOKYO DOME CYPHER' as a prelude to the show
---
The Rap collective BAD HOP broke into Japan's Hip Hop scene back in 2014, when they released their debut album BAD HOP ERA independently. The eight-piece crew took it back to the streets and distributed free copies of their CDs to get the word out.
They went on to not only carve a name out themselves within the Japanese Hip Hop scene but they also put Kawasaki, their hometown, on the map. In 2015, VICE released a documentary titled MADE IN KAWASAKI, which dived into their unique experiences of growing up in the industrial city, and how those experiences shaped them as MCs.
Unfortunately, all things come to an end. BAD HOP had announced earlier this year that they're disbanding. However, they aren't going out without a bang. The eclectic group is throwing down one last hurrah via a tour, giving back to their fans and celebrating their nine years of dope MCing.
It will all culminate on February 19, 2024, where BAD HOP will perform their last-ever show as a group in Tokyo Dome, Japan's largest baseball stadium. On October 2, they released 'TOKYO DOME CYPHER,' a prelude to the actual show, which features all eight of them going stupid at the venue itself. There's everything you'd want in it from beat-switches to varying flows and a whole lot of heat. Although BAD HOP will no longer be together, they'd always be remembered as one of the illest out of Kawasaki to ever do it.
And we all know what happens when Rap groups try to call it quits…
Check out the video for BAD HOP's 'TOKYO DOME CYPHER' below.