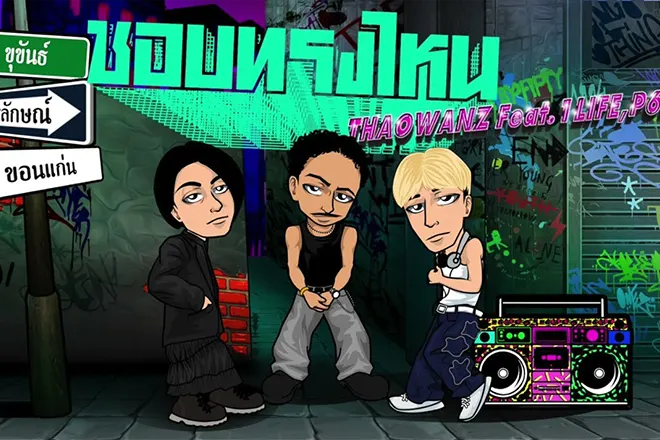 Asia
BABYBIGBOY asks which style you like on 'ชอบทรงไหน'
The track features THAOWANZ, 1LIFE & P6ICK
---
As a collective of creatives brought together by Thailand's hip-hop heavyweight SARAN, BABYBIGBOY's prolific string of releases has seen them dabble in a variety of Hip Hop subgenres from Melodic Rap to R&B to Hip Pop. The group's latest release, 'ชอบทรงไหน,' sees them stepping into fresh territory – Trap music.
The bouncy production gives rappers THAOWANZ, 1LIFE, and P6ICK the perfect backdrop to drop carefree performances – each of them rapping about an unnamed beau, detailing their sensual date nights. SARAN himself doesn't show up on the track but the melodies on 'ชอบทรงไหน' are very reminiscent of BABYBIGBOY's prior releases, many of which he shows up on as a feature.
BABYBIGBOY came together in 2021, as SARAN brought his friends to form a group that could explore their creative ideas together. This collaborative nature also extends to the group's frequent features of other Thai rappers – celebrating the local scene and Thailand's continuously bustling talent. The group shows no sign of stopping too, with 'ชอบทรงไหน' serving as their third release of the year following 'FLY WITH CHU' and 'Before I Go.'
Frontman SARAN may be heavily involved with BABYBIGBOY's output but that doesn't mean he's taking a break from his own solo work too. 'ลาลับไป' [Farewell] dropped in February and has nearly three million plays on YouTube in a month. The track also features THAOWANZ.
Listen to BABYBIGBOY's 'ชอบทรงไหน' below.