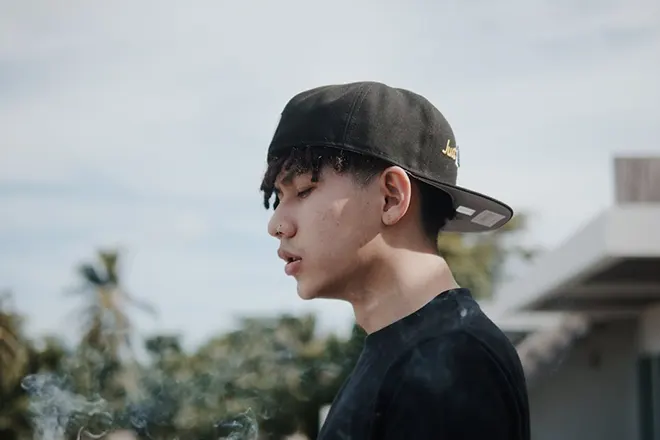 New Releases
1st celebrates the legalization of cannabis in Thailand with 'Superhigh'
The mood is high in Thailand at the moment
---
Imagine how it feels to live in Thailand right now. Over the years, there have been 18 coups on the government, and the last two-plus years have been very tough with COVID-19 striking the impoverished nation quite hard. The one huge beaming ray of light that has happened in Thailand is that on June 9, cannabis has been decriminalized.
Not only does Thailand have amazing food, mountains, beaches, and people, but weed is [almost] legal there. Thailand is the first nation in Asia to do it and will reap the rewards as tourists flock back after being locked down for two years.
Thai rapper 1st is celebrating this amazing event by releasing 'Superhigh,' which is pretty self-explanatory. Over a Drilled-out beat with fantastic sounding off-kilter bongo slaps by Nicolas, 1st wants to partake in all the excitement of the legalization of cannabis on the Phi Phi Islands. He rhymes about how good it feels to be high legally, as well as how he got caught by the cops, but bribed them to get out of trouble. For anyone who has been to Thailand, this story resonates. 1st floats between Thai and English with ease and has a lighthearted flow. Like CJ's 'Whoopty,' the instrumental for this Drill track merits repeat listens as it's just plain dope.
The video has 1st stunting in a top-floor suite at one of those Thai hotels that is as picturesque as can be. There is a lot of drone footage as well as shots of him getting 'Superhigh.' With the opening up of Thailand, expect a lot more weed songs to be coming out soon.
Check out 1st's 'Superhigh' below.