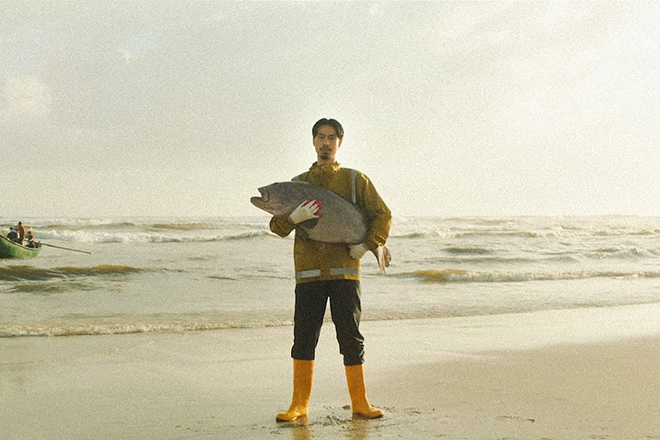 Asia
Đen's latest release is a tribute to mothers
A warm reminder to treat folks well
---
When was the last time you expressed your love and gratitude towards your mother or other family members? This is especially important for those who have to make a living away from their hometowns and rarely see their families. As a new year starts, Vietnamese Rap royalty Đen is reminding fans that they should be good people and always prioritize their families with his new single 'Mang Tiền Về Cho Mẹ.'
Featuring renowned singer Nguyên Thảo, 'Mang Tiền Về Cho Mẹ' is a reflective yet melancholic rap that loosely translates to 'Bring the money back to mom.' As the title mentions, the song is a heartfelt track that reminds listeners to send love and regards to their mothers no matter how busy they are. The stripped-down beat is a perfect bed for Đen's thoughtful raps. Nguyên Thảo chimes in for the hooks, adding her light crooning to tug on heartstrings. At around the four-minute mark, a beachy interlude turns Trap with a hard beat switch while Đen drops the third verse.

In the music video, Đen depicts the daily lives of underappreciated workers by playing five different roles: fisherman, teacher, delivery driver, mechanical worker, and office assistant. All these jobs are ones that Vietnamese do when they relocate from their hometown. The video also features snippets from the ordinary lives of Vietnamese, like aunties doing dances outside temples or kids trotting around the neighborhood, plus a lot of stunning scenery from Da Nang and Hoi An. The song and video makes viewers feel the urge to go home and reunite with their families or at least give them a call to say hi.
'Mang Tiền Về Cho Mẹ' has already garnered 15 million views on YouTube, with thousands of comments praising Đen for once again using his voice and platform for good deeds.
Check out Đen's 'Mang Tiền Về Cho Mẹ' featuring Nguyên Thảo below.