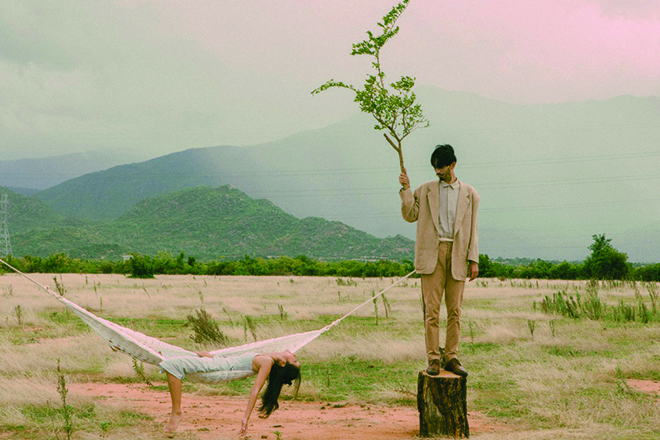 Asia
Đen Vâu creates Indie magic in his melancholy 'Trốn Tìm' video
Rapping alongside the MTV band, he sets a YouTube record
---
Đen Vâu [who goes by Đen] might not be a household name, but for lovers of Asian Hip Hop, he's one you should know. The 32-year-old rapper is a long-standing veteran of the Vietnamese Hip Hop scene, with countless hits under his belt and over a billion views on his YouTube channel. On May 13, Đen released a music video for 'Trốn Tìm' featuring the rock band MTV group, and in three days it topped the Popular Right Now playlist, making Đen the Vietnamese rapper with the most top-trending videos on YouTube.
'Trốn Tìm' is a simple, yet heartbreaking love story that will get you deep in your feelings. As the title 'Trốn Tìm' [meaning hide and seek] suggests, this track is an emotional ride inspired by childhood nostalgia. Built around a Latin-sounding acoustic folk melody provided by MTV band, Đen sentimentally narrates the story of a boy who eventually loses hope as he fails to earn the heart of a girl he's been deeply in love with since he was younger. Đen's signature baritone flows eloquently with the sung vocals by MTV band's vocalist Bien, creating a haunting counterpart.

Unlike so many cliché love story videos, 'Trốn Tìm' isn't shot like a karaoke video - in fact it's more like an Indie romance film. Opening on a boundless landscape, Đen appears in a khaki suit, standing still with a branch in his arm while a baby girl leans against his legs as she starts a game of hide and seek. As the song proceeds, Đen becomes the tree, looking over the girl as she grows up, becomes a woman, and has love affairs - but she never notices the protective presence of the tree, who's been there her entire life. Eventually, the tree gets exhausted and departs heartbroken. Only then does the girl finally realize the importance of the tree.
The reflective, thoughtful nature of Đen's music makes him a diverse rapper who can traverse various genres, from boastful Traps to sentimental ballads. This is not new for Asian stars, who often switch genres four times in one concert. Den has certainly created a unique version of it, and as Spotify's most-streamed Vietnamese artist of 2019, Đen has certainly struck a chord with his audience.
Watch Đen's music video 'Trốn Tìm' below.