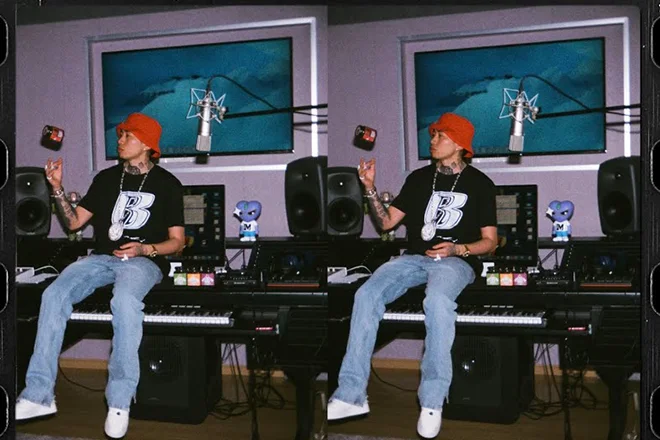 New Releases
Masiwei brings the good vibrations on '22 Freestyle'
1/3rd of the Higher Brothers is definitely in his zone
---
When rappers get in their grooves, they feel invincible and there's nothing anyone can do to stop them. Higher Brothers' Masiwei is three months from releasing his album Humble Swag, and he's back with a loosie - '22 Freestyle - off his recently released 10-track Humble Swag GT Mixtape. From his feel-good rapping to the video to the all over vibe of the mixtape, it's easy to tell that Masiwei is in his zone and he's going to be there for a while.
From the drop, there's a bouncy, bubbly beat by Jiang Zhiyu that gets the head bopping. Masiwei starts rapping and doesn't stop for the next two and a half minutes. There's no hook. There's no chorus. There's no bar count waiting for another MC to drop by. It's just Masiwei going in on the beat. When MCs do this, they are having fun stretching themselves out, and Masiwei is hitting it like that.
Lyrically, Masiwei is fire. Not only is his flow slick, but he's out here telling the truth to the youth and giving out bits of wisdom everywhere. He's also got warnings for those that doubt him, "They see me earning haters saying I don't deserve it/I walk on the water and they say I can't swim."
The video shows Masiwei and his crew being young, rich rappers living the good life. The house they are in almost looks like a store with the lighting and all the gear they have around. Verse Studio does the video direction and they pull out all the tricks and almost make '22 Freestyle' like a greatest hits reel with long shots, 360-degree camera shots, and more. The video fits the song perfectly because it shows the carefree attitude of the rapper and his crew where life is nothing but a good time.
Check out Masiwei's '22 Freestyle' below. The full Humble Swag GT Mixtape can be found at Tidal here.