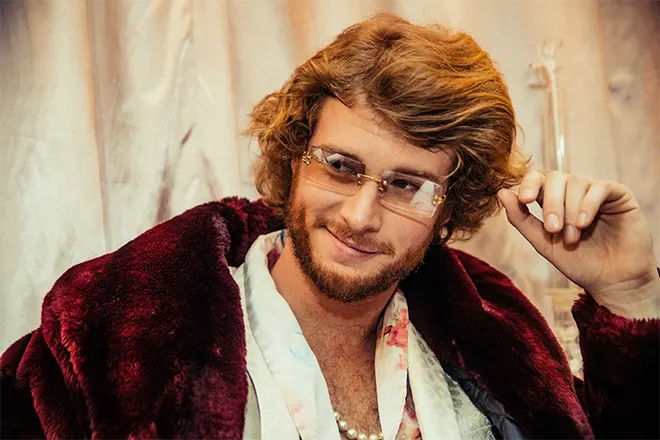 Global
Yung Gravy Rickrolls the world with new album Marvelous
The album is led by the breakout hit 'Betty [Get Money]'
---
In 2007, the first rickroll happened when Shawn Cotter sneakily uploaded Rick Astley's 'Never Gonna Give You Up' to YouTube to trick some of his gamer friends when he sent them a link. From that point on, the joke was that you tell someone "Look how cool this is" and then they click the link and it's Rick Astley's 1987 synth-heavy jam staring at you in the face.
"OK OK! You got me!"
In the first moments of Yung Gravy's 'Betty [Get Money],' the hook for Rick Astley's unstoppable classic is sampled and then remixed for the hook, and it definitely feels like Gravy is Rickrolling the world on his latest album, Marvelous. The 15-track album has a great flow, and features some amazing guests like leaders of the new school Rich Brian and bbno$, as well as some classic artists like T-Pain and Dillon Francis.
It's 'Betty [Get Money' that has been pushing Gravy to new heights. It's a gold single. Made the Billboard Hot Rap Song top 10 and the top 30 of the Billboard Top 100. Gravy's selling out tours all around the US and Canada and even doing the song on Jimmy Kimmel and the pre-show to the MTV Video Music Awards.
In just six years, Gravy has gone from doing faceless vintage ads for his albums to billions of streams, opening up for Limp Bizkit, and hanging with Martha Stewart. And this is just the start. The future looks Marvelous for Yung Gravy.
Check out Yung Gravy's album Marvelous below.