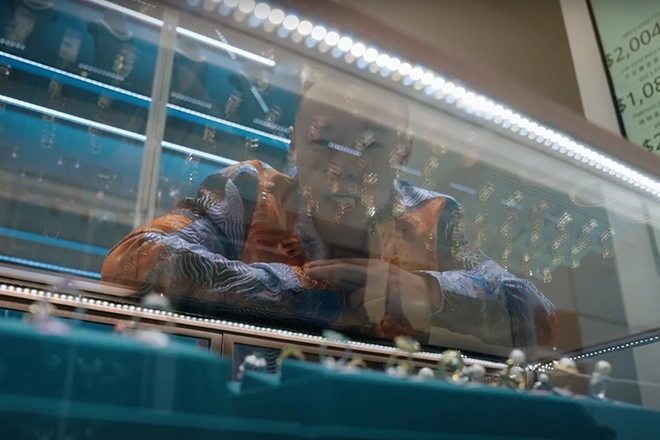 Asia
The chase for a better life never stops in Bohan Phoenix's 'Weight Up'
Bohan has never been one to be satisfied
---
In the 1850s, China was in chaos, so many adventurous Chinese citizens heard about the gold rush in California, dropped everything, and went for the American Dream. Now, Chinese Americans make up the largest Asian population in the US, with numbers blowing past 2.5 million and Chinatowns are far and wide around the country.
For NYC's Bohan Phoenix, the gold rush, and with that, a chase for a better life, has never stopped. In his latest, 'Weight Up,' he's a goldsmith that has a lesson to share. The slow and soulful tune is perfectly Bohan. He brings his leopard-print bandana back for the first part of the video as he's an isolated goldsmith who just works and works trying to get those bands. Eventually, he makes it to Mongolia Jewelry to flex in a new outfit, but like a lot of Bohan songs, it's not about the video, it's about the words.
In 'Weight Up,' which flips from English in the first verse to Chinese in the second, it's easy to see Bohan is longing to return to China to visit after a very long three years of pandemic-related madness in the US and China. His grandfather isn't doing well, and he wants to see an old friend. The realest words he drops are, "The saddest story is the one with no ending."
Check out Bohan Phoenix's 'Weight Up' below.