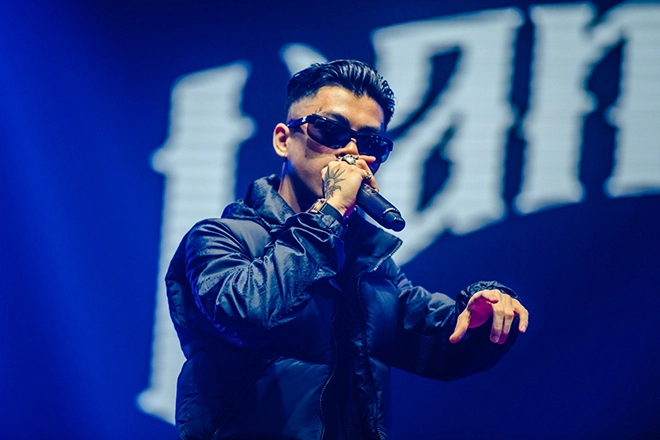 Asia
Best believe that VannDa is a 'Rockstar'
And he's constantly doing rockstar sh*t
---
VannDa is a star in every sense of the word – becoming the first Cambodian MC to perform at Rolling Loud, amassing over a billion views on his official YouTube channel, being named to Forbe's 30 Under 30, and dropping dope releases all around.
On May 26, he released a brand new single, 'Rockstar', which immortalizes those sentiments through the song, "Feel like I've won the lottery/I was minding my own business then I got called to Rolling Loud/I made my mama proud/I made my fans happy/I'm letting everyone know that I've finally reached this point in life/Where I stand now is at its peak."
The three-and-a-half minute track continues a string of releases that were produced by the Cambodian MC himself. However, this time, he had the help of Mut Phearin, M-Fatt, and Yat223 to co-produce 'Rockstar.' The bouncy beat with an infectious bassline, coupled with VannDa's bars about being a Rockstar and doing Rockstar sh*t, has all the right recipes to blow up a club night.
An accompanying music video was also released, shot in a one-take style. The cameraman enters the club to VannDa performing, and a series of weird events follow – masked kids entering the premises, a hospital bed being wheeled in, and a man stuck on a table going berserk. All of this is because VannDa is a freaking rockstar.
Check out the official music video for VannDa's 'Rockstar' below.