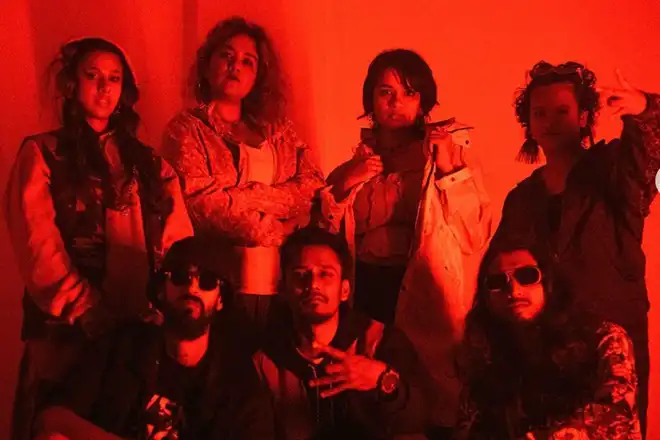 Asia
Tracy De Sá recruits 6 MCs for a powerful 'Cypher for Equality'
The Goa-born MC is joined by Gravity, Pratika, Muhfaad, Hashtag Preeti, Neerajomatic & MC Mahila
---
When it comes to making a change, everyone needs to get involved. When a collective comes together to challenge the issues that are riddling the world, you listen. Tracy De Sá, an MC born in Goa, raised in Portugal and Spain, and currently based in France, is calling for change, and the world needs to listen.
Tracy made her sentiments with regards to violence against women, sexual abuse, and other forms of discrimination with a 'Cypher for Equality,' which features six other Indian rappers - Gravity, Pratika, Muhfaad, Hashtag Preeti, Neerajomatic, and MC Mahila.
In the music video's description, Tracy writes: 'Despite the exposure that was given to ordinary sexism, domestic violence, and misogynistic behaviors, little changes have been seen in society. Demanding equal rights is a collective responsibility and change will only come if women, men, and other gender identities fight together as one."
This cypher for equality is a reality check, a cry for help, and a demonstration of outrage and solidarity. That's exactly what all of the seven MCs featured on the cypher showcased, a fiery and passionate call for change via hard-hitting bars dropped in Hindi and English.
We're only safe once everyone is safe, and we must not stop advocating and fighting for Equality until we achieve it.
Check out the official music video for 'Cypher for Equality' below.