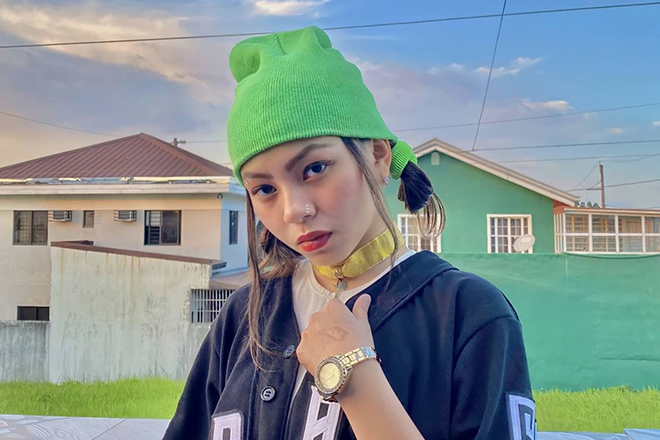 Asia
Tiffany Lhei reminds you to keep grinding in 'Bakal Na Pader'
Advice is a bit more powerful when it comes from a 14-year-old Hip Hop prodigy
---
Ever had regrets when looking back on your life and realizing you could have done more but gave up eventually? Def Jam Philippines' Tiffany Lhei knows sometimes you just need a little nudge, and her latest release is exactly what you need during the downtime.
Titled 'Bakal Na Pader', the spicy hot track by the 14-year-old rapper was released on YouTube in November with a blast. Veteran rapper Yuridope marches in with his baritone voice right off the bat and then Tiffany swoops in a couple of bars later. Her flow is pumped full of energy and her rhymes are tight as she delivers a motivational message - keep grinding for your dreams.
You may have heard that a million times, but it hits different when a 14-year-old is giving your life lessons. Accompanied by Yuridope's intense delivery, 'Bakal Na Pader' is an uplifting powerhouse.
Tiffany, who is currently signed with Def Jam Philippines, emerged into the scene when she debuted her own DIY rapping video on Facebook, soon gaining traction for her unexpected lyricism. Her debut single 'Dorobo' garnered over 3 million views on Facebook and was praised for her versatility of rap styles. Since then she has worked with industry giants like Gloc-9, DonWilson, and now Yuridope.
Watch 'Bakal Na Pader' by Tiffany Lhei featuring Yuridope below.