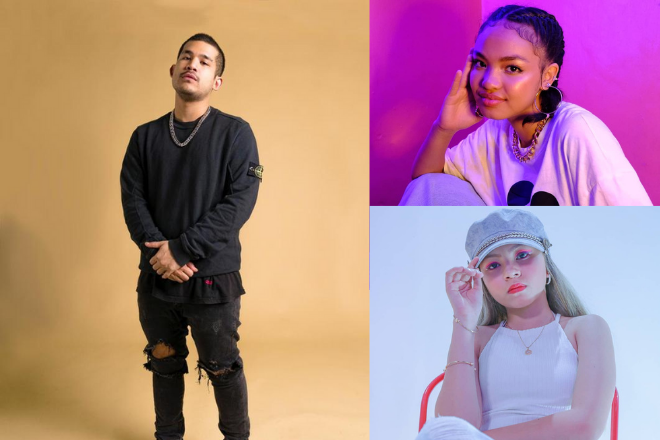 Asia
A. Nayaka's 'Orang Lain' gets flipped by Filippino rappers Tiffany Lhei and Fateeha
The cross-border collab comes up strong on the new remix
---
Indonesian rapper A. Nayaka has teamed up with Filipina MCs Fateeha and Tiffany Lhei, as well as the original collaborator SonaOne to add a new twist on their recent hit 'Orang Lain.'
The track is led by A. Nayaka's vocals, but the added girl power is a blessing, and Fateeha and Lhei's fiery deliveries end up taking over the new track. Fateeha raps in English and Tagalog, spitting hard on the struggles she's endured in life. Tiffany Lhei's high-pitched voice is also ill and adds a new dimension, as both girls deliver hot bars. SonaOne's part with Singaporean rapper YHB Sleepsalot stays the same, but overall, everybody on the track comes up strong on this new version.
Repping Asian female MCs hard, the rising stars have been busy lately, with Fateeha joining labelmates Sya and Ben Utomo on the Def Jam SEA remix of global chart-topper Olivia Rodrigo's 'Driver's License.' Tiffany Lhei has also released some heat earlier in the year with 'Sobretes' featuring R&B singer Don Wilson.
Check out the new 'Orang Lain' [remix] below.