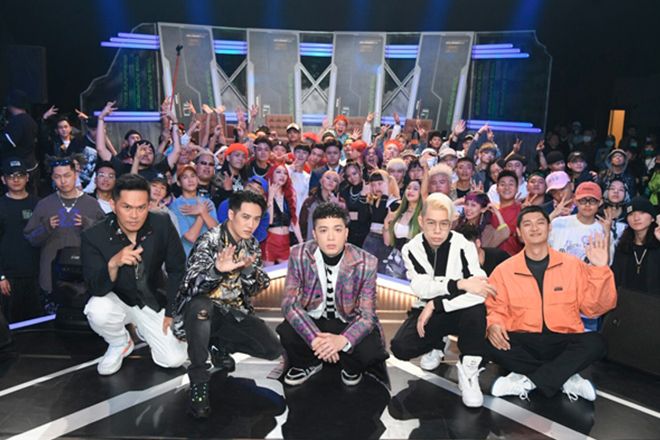 Asia
'The Rap of Taiwan' is a 12-minute 36-rapper cypher bursting with talent
A lot of new MCs are getting their chance to shine
---
MTV's The Rapper's 13 episodes are finished, with YoungLee taking home the title and the NT$1 million prize, but in battles like this, there are a lot more winners than the champion. Judge Dwagie, who has been nicknamed The Principle, got 36 of the MCs from the show together under a bridge in Taipei and filmed a 12-minute cypher, the longest that has ever been made in Taiwan. The cypher is called 'The Rap of Taiwan' and it makes a case that Taiwan is one of the top hotbeds for Hip Hop talent in Asia as the rapping is dope from top to bottom. Plus, all proceeds from the video go to pandemic prevention in Taiwan.
Eight bars is all everyone has to flex, but J. Wu's Boom Bap beat gives the rappers just enough space to shine. Right out of the gate, Across shows people how things are going to go down. Yappy is up next and he's got a great baritone voice that sounds different than everyone. 8IG 8A8Y is third up and his rapping skills from the beginning of the show to the end have improved greatly. Black Mic is next and his flow in Taiwanese and ability to get the other MCs to chant with him is wicked. A few others that are impressive are Punk B and his stripping out of his shirt, 7LING as the only female featured, FRαNKIE阿法's always smooth flow, wannasleep's singy-song part, Jabberdagg's Bboy moves, Lil Karbi's repurposing of an aboriginal song, and of course, YoungLee shows why he's the champ.
I could go on and compliment all 36 rappers on here because they are all wicked in different ways, but instead, I suggest you watch for yourself. It's enthralling that such a small place can produce so much Hip Hop talent.
Besides putting out this video, Dwagie has also released a track, '大 Hip Hop/The Rappers' with his final thoughts on the show.
Watch 'The Rap of Taiwan' and '大 Hip Hop/The Rappers' below.