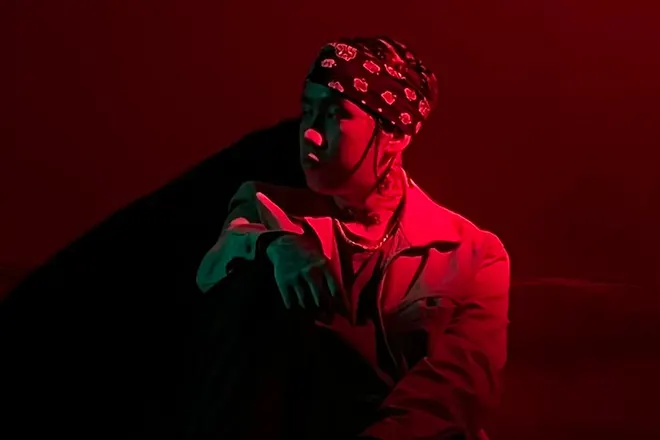 New Releases
Shanti Dope has a lot of 'Tricks' up his sleeve
He's also joined by Skinny G on One Music Live
---
When the songs start with the lyrics, "So many hoes wanna play tricks on me," you know what you are getting. Shanti Dope's latest, 'Tricks,' is a little bit different because of his soulful verses that make it a pretty powerful love song. He also appears on One Music Live for a duet with Skinny G with 'Peekaboo.'
With some of the smoothest flow in Pinoy Hip Hop, Shanti is really riding a wave with everything he's doing. On 'Tricks,' he shows his fans that he can do it all. He's a smooth storyteller that has interesting punchlines. On the track, he also gets singy-songy on the chorus, which is a very good look for him. 'Tricks' showcases Shanti's versatility to the max.
In another video released this week, Shanti Dope and Skinny G of Acdmnd are on One Music Live performing their jam 'Peekaboo.' While the song was put out in May of 2021, this is the first time their One Music Live has been shown. Shanti rides the beat hard first, but Skinny G is the star on this one. His super slow flow perfectly complements Shanti's double time raps.
Check out Shanti Dope's 'Tricks' and his collab with Skinny G 'Peekaboo' below.