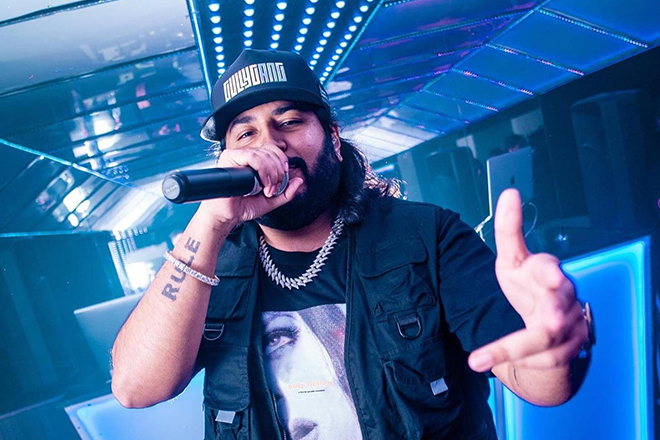 Asia
Shah Rule is piling up good vibes in 'Hustle Hai'
MC Heam & the Gully Gang rapper make a great combo
---
Shah Rule needs no introduction. The Gully Gang rapper has been out in the wild making dope tracks non-stop, and his new single 'Hustle Hai' is an uplifting banger you can't unhear.
Teaming up with Delhi-based MC Heam, whose acclaimed resume includes working with Oscar winner A.R. Rahman, Shah Rule channels his classic optimism and exhilarating vibes in 'Hustle Hai.' To bring a bit of freshness, Shah Rule recruited newcomer Abhijay Sharma to produce the track, and he did a great job twisting and turning the knobs on the duo's unforgettable track. Shah Rule starts off the track with a Hindu tongue-twister, getting trickier by the bar. MC Heam flexes on the second verse while exposing the hustle of life and explaining that it's needed to get things done. Shah Rule later comes back with a spicy English verse, full of references and metaphors, which turns the party track into an inspirational anthem.

Shah Rule has been out here hustling himself. The 28-year-old rapper released a six-track EP earlier this year, which received positive feedback for his smooth delivery and thought-provoking verses. He's also been busy pushing out video content on his YouTube channel to make sure his fans can engage with him outside of his music career.
Check out Shah Rule featuring. MC Heam in 'Hustle Hai' below.