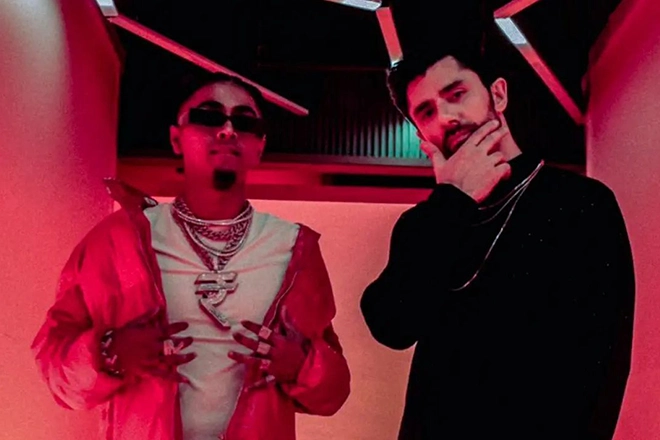 New Releases
MC STΔN & KSHMR bring the party to unheard-of places in 'HAATH VARTHI'
From the streets of Prune to Times Square, Nashville & Sunset Boulevard
---
As soon as MC STΔN won Big Boss season 16, things changed for Indian Hip Hop. Like the making of the movie Gully Boy before, anyone involved in touching the mic got their stock to rise. As Fat Joe once famously said, "Yesterday's price is not today's price."
On May 13, MC STΔN released 'HAATH VARTHI' with producer KSHMR, and things are going all the way up again. With billboards in Times Square in New York City, Nashville, Tennessee, and Sunset Boulevard in Los Angeles, California, MC STΔN is hitting places no other Indian MC has even ever dreamed of. As the first single off MC STΔN's highly-anticipated album Karam, 'HAATH VARTHI' is all about bringing that party to wherever you are.
Produced by KSHMR, with help from Phenom, 'HAATH VARTHI' has that Indian flute to die for, as well as drums that will bang in every single club. KSHMR, who was recently ranked 12 in DJ Mag's Top 100 DJ 2022 poll, has a long history with Hip Hop as he used to be part of the production duo, The Cataracts, which created Asian Hip Hop classics from the Far East Movement, 'Like a G6' and 'Bass Down Low.' KSHMR also worked with DIVINE in 2022 on 'LION HEART.'
Like the best party ever that never stops, MC STΔN is going global from the streets of Prune to Times Square with 'HAATH VARTHI.'
Check out 'HAATH VARTHI' by MC STΔN, KSHMR, and Phenom below.