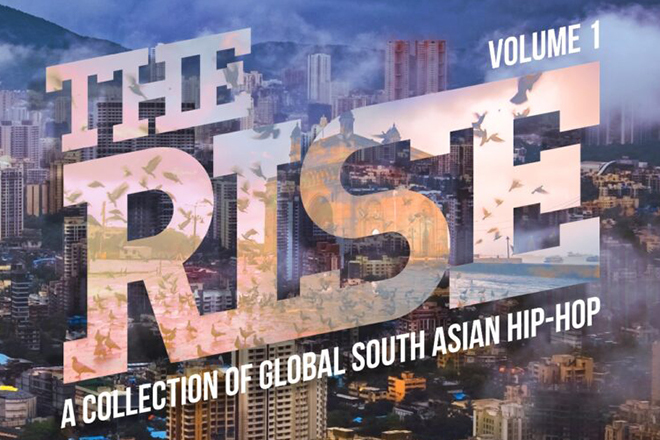 New Releases
Rukus Avenue brings together the best Of South Asian Hip Hop on The Rise
The 25-track compilation features South Asian artists from around the globe
---
As the pioneer behind South Asian Hip Hop in America during the 90s, Sammy Chand is the perfect driving force to introduce the sound to a whole new generation of listeners. After starting the first South Asian record label in 1996, the music producer has gone on to work with the likes of President Obama, the United Nations, and more to shine a light on fellow South Asian artists and give them a voice on a global stage. Thus, The Rise is another step toward closing the gap between Hip Hop in the East and West.
Bringing together some of the biggest names of that sphere, The Rise is a global event. It features more than 35 South Asian artists from around the world – spanning countries such as the US, UK, Canada, Nepal, Pakistan, India, Bangladesh, Sri Lanka, and more, while also exhibiting rapping in various languages like English, Hindi, and Punjabi.
The label describes the record as an "art form in all its rawness, truth-telling, and hypnotic beats…[allowing] many artists to share their stories of struggle, and victory and they strive to set themselves apart." With notable stars like Anik Khan, Bohemia, Raxstar, and DJ Upsidedown making appearances alongside rising acts, The Rise is a crossover of the underground and overground between the South Asian Hip Hop landscape. An exciting collaboration that hopefully shines a light on the most in-demand talent of the collective in the world right now.
Listen to Ruckus Avenue's 'The Rise' here.