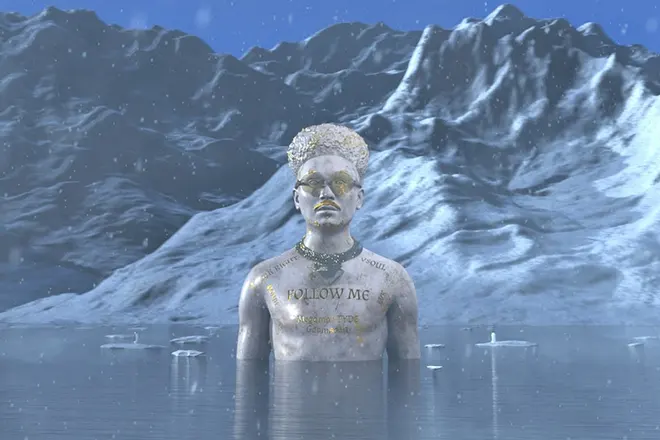 New Releases
Richie D. ICY's 'FOLLOW ME' fuses smoothness & urgency with 24k.RIGHT & VSOUL
It's cool to be ICY in Vietnam
---
Richie D. ICY is one cool mofo. When he was last featured on LiFTED, he and his crew were 'Rolling' hard on the streets of Vietnam. Now, he's got the track 'FOLLOW ME' with VSOUL and 24K.RIGHT where he just raps the hook, but it's sonically experimental and fresh to death.
Right from the start, Richie is on the chorus. At first listen, it's not easy to tell if he's rapping in English or Vietnamese, but after hearing the hook a few times, you get it. He's chopping up his English words to fit the cadence like it's in Vietnamese. It's almost like Ritchie has a southern drawl when he raps, which is very unique in Asian Hip Hop.
24K.RIGHT slaps on his first verse, and VSOUL does the same. VSOUL's has an urgent delivery that feels both smooth and compelling at the same time. The video is a visualizer for now with a 3D animated Richie iced out in some freezing cold water. With nearly 200,000 views in a week, Ritchie's team should be working overtime to get this one made because it's obvious that the people want to follow him.
Check out Ritchie D. ICY featuring 24K.RIGHT and VSOUL's 'FOLLOW ME' below.