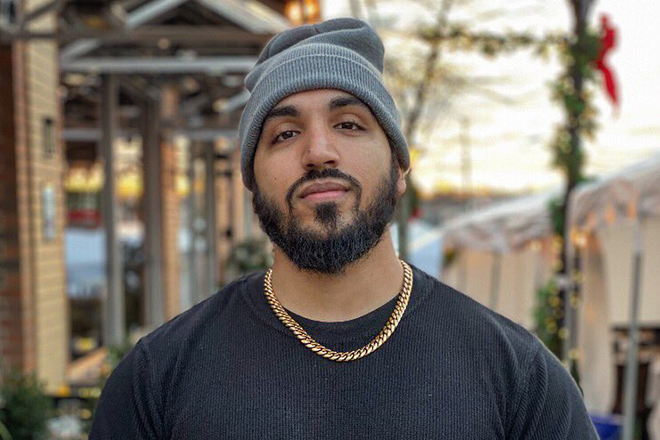 Asia
Real Sikh slices it up with 'Blades and Bars Freestyle'
The battle Rap MC is here to show he's not a one-trick pony
---
Battle rappers are just built differently. Real Sikh [pronounced sick not seek], a South Asain MC by way of New Jersey, just released 'Mean 16 Blades and Bars Freestyle,' and he's out to prove that battling is just one of the skills he's got.
Since high school, Sikh has been grabbing mics wherever and whenever he could. He started watching S.M.A.C.K. DVDs and got the bug to go head to head with other MCs acapella style. He made his name by battling XCEL, one of the best in the battle rap game. Soon, Sikh was called up to be on the Ultimate Rap League. And then his dreams came true.
Drake has always been deep in the Rap battle community. He asked Sikh to perform at his birthday party and then everyone took notice. "Drake is a huge fan of battle rap, so to be a part of his event is a huge acknowledgment that I'm very appreciative of," Sikh said to Brown Girl Magazine.
With this Drake co-sign in his pocket, Sikh is out to show that he's an MC's MC. "There are fast rappers, storytellers, and freestylers, but an MC can do everything." On 'Mean 16 Blades and Bars Freestyle,' Sikh means business. He goes off on the beat for more than four minutes and way more than just 16 bars, but he's got rhymes that make you stop in your tracks and smash that play again button. "It's the instrumental track slayer/Gif of gab greater/Get the strap quick as Al-Qaeda," is fire, and there's a lot more where that came from.
Check out Real Sikh's 'Mean 16 Blades and Bars Freestyle' below.