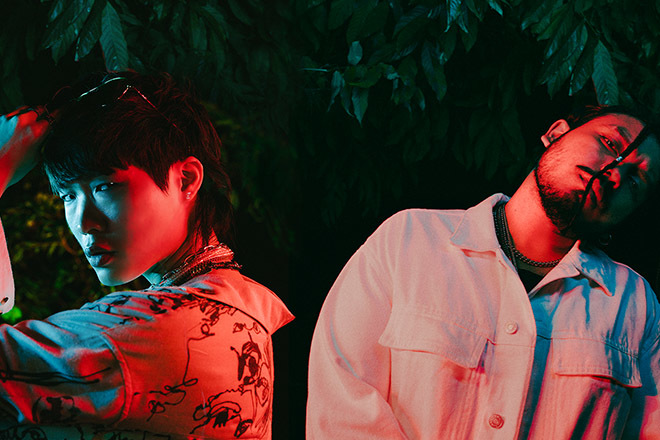 Asia
Singapore's Q & Draco Raj fuse to become HYBRD
The Hip Hop duo changes their name & releases their highly anticipated THE HYLIFE EP
---
Draco Raj is easygoing and good-natured with his friends and family. Once he gets onto the stage, though, a renegade mindset kicks in and he becomes a fireball of energy. Q has always been a wordsmith, so it was only natural that he got into not just listening to Hip Hop, but living it. Together, Draco Raj and Q used to be Hybreed Society, a duo that came in as the first runner up in the Vans: Musicians Wanted 2017 competition where they turned an all-Metal crowd into a Hip Hop party.
That was then. This is now.
Q and Draco Raj are HYBRD. They have pushed themselves to be different. HYBRD is experimenting more. HYBRD is dark. HYBRD is mature. HYBRD exudes confidence and unapologetically lives their lives.
Sometimes all it takes is a little gentle nudging from a friend to make things different. Q explains, "Coming from very different backgrounds as very different people, we hoped to express both of our styles and abilities coming together as HYBRD. Instead of pigeonholing ourselves, BOEY, our lead producer, pushed us hard to experiment and go beyond our comfort zones. The result is an imperfect, honest collection of our ambitions and vices - peek behind the curtains of our mindset as both individuals and a duo."
Besides BOEY, THE HYLIFE EP has production from Lowkeii, tylo, and C.DRIC. They help Q and Draco Raj show that they know how to be the life of the party but also have depth and a bit of vulnerability to match.
Listen to HYBRD's THE HYLIFE EP below.