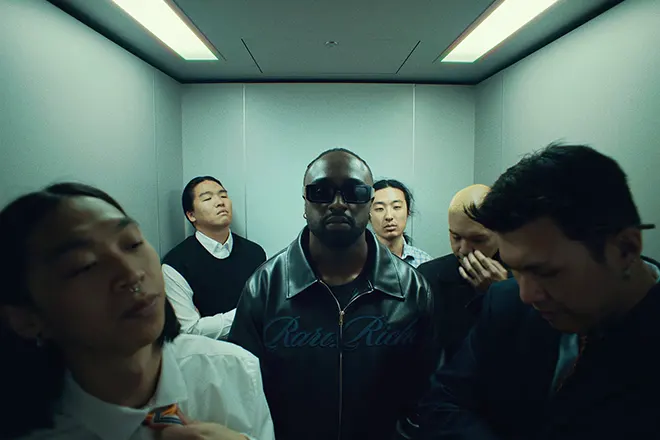 New Releases
1300 throws more curveballs with 'Steve Jobs' featuring Kwame
A brilliant way to kickstart their year
---
When you think of the Korean-Australian rap group 1300, the immediate association would be weird and wonderful. The five-piece outfit is always pushing the boundaries and finding new ways to surprise listeners. Their music videos are always curveballs, complementing their sound and aesthetic perfectly.
In 2022, they dropped their debut 13-track mixtape, Foreign Language, which made NME's list of best Australian albums of the year, as well as the 100 Essential Artists 2023. Now, moving into the new year, 1300 have released their first single of 2023, 'Steve Jobs.'
In a perfectly awesome leftfield choice, American rapper Kwame is featured on the track, taking on the track's hook duties, while MCs from the 1300 roster take turns to spit their verses in their native tongue and English. The production on the track is immaculate, fluctuating in the space between Drum & Bass and UK Garage, and each MC reels listeners in as the song slowly unfolds.
A music video accompanies the track's release, and it was directed by Raghav Rampal – who also notably directed the music video for their track 'Oldboy', which won the Triple J award for Australian Music Video of The Year.
'Steve Jobs' is outlandish in all the right ways.
Check out 1300's 'Steve Jobs' below.