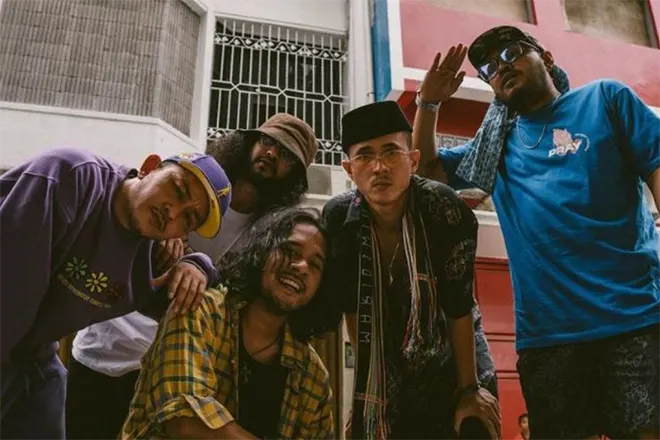 Asia
PUNOKAWAN honors the past with their celebratory single 'Indo'
The song commemorates Indonesia's Heroes' Day
---
Every November 10, Indonesia celebrates Hari Pahlawan, which is Indonesian for Heroes' Day. This day commemorates a specific event that took place in 1945, the Battle of Surabaya. A collective made up of soldiers and militia from the pro-independence of Indonesia movement fought British and Dutch troops. This led to Indonesia's independence, and the heroism that happened at the Battle of Surabaya is immortalized through their efforts.
Indonesian rap group PUNOKAWAN, which consists of four rappers, Mario Zwinkle, MatterMos, Tuan Tigabelas, and Sonjah, released a celebratory track,'Indo,' to celebrate Hari Pahlawan. Via social media, the group shared why they decided to release it.
"The four of us agreed to release the song 'Indo' right on Heroes' Day to honor the warriors who were persistent in defending our national identity, and we hope to continue their fighting spirit through our work." They also added that "every era has its own powerful weapon and its way of fighting and surviving. 'Indo' is our weapon and our way of fighting and defending for today."
The celebratory track also pays homage to the sound of Old School Hip Hop, from its production all the way down to each rapper's flows. The release is also accompanied by a music video directed by Jovian Fraaije. Its visuals also stick to the theme of Old School, with it looking like it was recorded on a camcorder, and emulating the vibe of music videos from the 1990s.
Check out the music video for PUNOKAWAN's 'Indo' below.