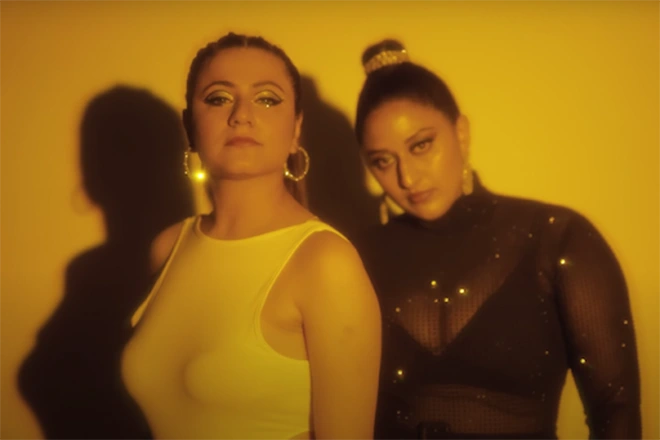 New Releases
Raashi Sood & Raja Kumari got you covered if you are feeling 'Out of Love'
An empowering Punjabi Disco Pop tune that turns pain into strength
---
We all go through cycles in relationships, where the sweetness turns sour or bitter. Going through heartbreak and betrayal is never easy, but we can still embrace it like Desi Queen Raja Kumari and Punjabi singer-composer Raashi Sood did in their latest track 'Out of Love.'
This track sounds a bit different from other Indian tracks, as Punjabi is the most spoken language in Pakistan and the 11th most spoken language in India, which is the mother tongue of Raashi Sood. It is very refreshing to hear Punjabi sung in her light and soothing voice over a Disco beat composed by the duo. When it's paired with all the glamor of the vintage music video and addresses all the pain one might feel when love has faded or ran into a dead end, 'Out of Love' hits all the right spots.
Just like their black and white outfits, Raja Kumari brings in a nice contrast with her deeper voice on a strong punchy Rap verse with lines like, "Mirror mirror on the wall/I know who you really are/Can't hide from your karma/All the drama/You reflect me but I see all your scars."
Often people are consciously or unconsciously hurt by others because of their unhealed wounds, not knowing what they put out, they'll receive. Instead of taking revenge, we could just accept it as a lesson learned even if it burns and heal ourselves with good music like 'Out of Love.'
Check out Raashi Sood and Raja Kumari's 'Out of Love' below.