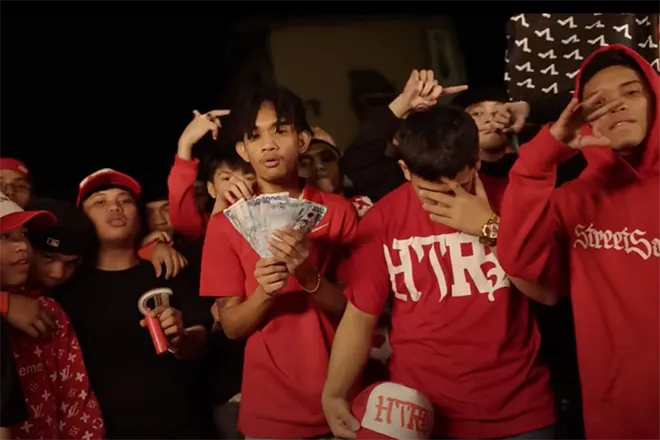 New Releases
Filipino MC Nateman drops a Drill heater 'KING'
The energy on this one is wild
---
Drill music first came into the Hip Hop world in the early 2010s thanks to Chicago. The likes of King Louie, Chief Keef, and Lil Durk were the pioneering artists to push out the sound of it. Its instrumentation is a close cousin of Trap music, and the lyrical content normally gravitates to the realms of Gangsta rap. The genre eventually reached the shores of the UK, and in turn, the sound of UK Drill was born.
Soon, the sound traveled back to its country of origin, most notably with the late American rapper Pop Smoke [RIP] who popularized Drill unlike anyone else. Since then, everyone from all corners of the world has been jumping on the sliding bass, thumping kicks, and the darker melodies that came with the Drill.
Nateman, an emerging MC from the Philippines is one example. On December 7, he dropped the absolute heater 'KING.' It's two-and-a-half minutes of non-stop lyrical rage. The rapper is also half-screaming at certain points of the track, capturing the very essence and energy of the entire track. The accompanying music video features himself and his crew absolutely losing it – flaunting their money, busting out dance moves, and just having fun with it overall. If Drill is your thing, it's time to break some things when Nateman's 'KING' comes on.
Check out Nateman's 'KING' below.