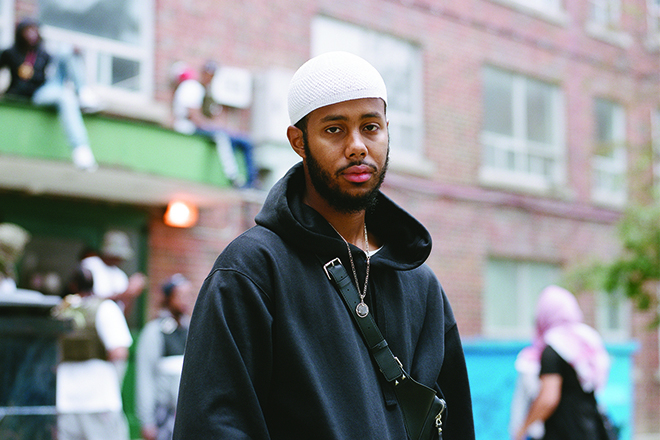 Global
Mustafa the Poet debuts with When Smoke Rises
Poet-songwriter co-wrote on Starboy for The Weeknd
---
24-year-old Mustafa has delivered a message sorely lacking in the Hip Hop world - forgiveness.
Inspired by his own Toronto immigrant experience and his Sudanese roots, Mustafa delivers a new sound that has been hailed by Rolling Stone, Pitchfork, and others as unflinching in describing the hood, yet also empathetic to the characters involved.
With his soft voice, he raps and sings about coming up in Regents Park, where he witnessed aggression and death. Instead of hardening himself to his existence, he started writing poetry to preserve the stories of his community that were not being told with authenticity. This earned him poet laureate status for the Pan Am Games. It also led to him collaborating with the likes of The Weeknd and Khalid.
Inspired by the Folk music of '60s icon Richie Havens, Mustafa has connected to something bigger than Rap or Pop music - he is telling stories in true folk tradition. An unashamed Muslim, Mustafa wants to help his people understand the connection to God in life and art. The just-released single and video for 'The Hearse' is about the death of his friend, the rapper Smoke Dawg. After one listen, it's easy to understand why Mustafa's voice is more important now than ever before.
Watch Mustafa's 'The Hearse' below.