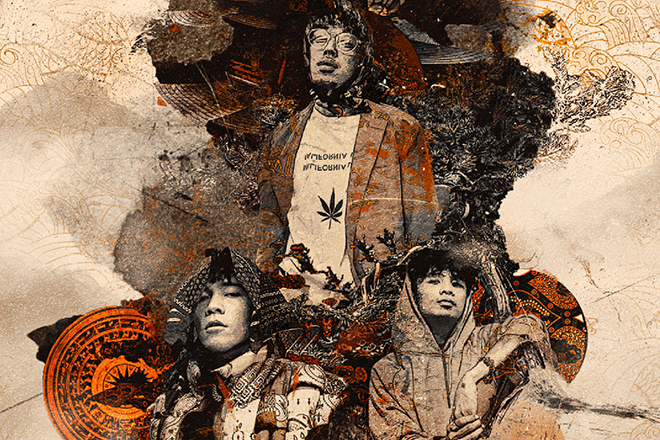 Asia
'My Ninjas' is a ride-or-die anthem from a collab between Japanese, Indonesian, & Vietnamese MCs
GOODMOODGOKU, Lil Wuyn, & Dycal Siahaan are going to be there for each other no matter what
---
Music has the power to bridge gaps and transcend languages. On 'My Ninjas,' Hip Hop does just that as three MCs from different parts of Asia get together to show off their swag and skills. Japan's GOODMOODGOKU, Vietnam's Lil Wuyn, and Indonesian's Dycal Siahaan are three lyrical masters who really freak the 'My Ninjas' beat. With a little help from bpm plus asia and M.A.U. Collective, the first-ever collab between the three MCs from Vietnam, Japan, and Indonesia becomes greater than the sum of its parts.
You ever had that friend who you would do anything for? That partner that had your back no matter what the situation was? That's your ride-or-die. That's the us-against-the-world friend that explains what 'My Ninjas' is about. On the track, GOODMOODGOKU starts it off with the hook and sets the syrup-y tone right off the bat. The two MCs, Lil Wuyn and Dycal Siahaan talk about everyday Hip Hop subjects - from girls to GI Joes - but the main points are clear. We are here for our friends when they need us.
Check out GOODMOODGOKU, Lil Wuyn, & Dycal Siahaan's 'My Ninjas' below.