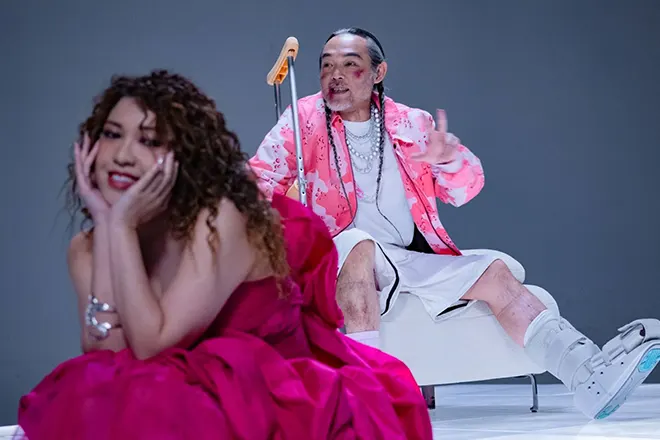 Asia
MC Yan, Serrini & foodpanda team up to thank you for surviving 2022
The commercial is blowing up in Hong Kong with nearly 2 million views
---
With a pandemic [hopefully] in the rearview mirror, musicians, artists, and companies are trying to figure out what the new normal is for 2023. Sometimes art and commerce resonate with people in ways that are bigger than just a song or a commercial. Such is true in Hong Kong right now as 'Thank You,' a foodpanda commercial with LMF OG and graffiti artists MC Yan and singer Serrini is blowing up and has more than two million views on YouTube since it's release before Christmas. The song and video are telling people they should thank themselves for surviving a pandemic and that 2023 is going to be better.
In the moving video, Yan and Serrini are trapped Old Boy-style in fly prison cells accentuated with foodpanda's pink around the doors and on their uniforms. Both are going somewhat crazy until a foodpanda food delivery is dropped into their rooms.
They are soon given Squid Games-like clues and steampunk glasses to figure out ways to get out of their prison. They crawl up to the side of their room and find hidden objects in the walls, which offer them hope. Soon, both artists find keys and get out, only to realize they were right next to each other the whole time. The final scene has Yan and Serrini enjoying a foodpanda delivery feast together along with some wine showing that things will get better for the new year.
MC Yan, during his raps, uses a lot of Canto-street slang that has helped residents of Hong Kong get through the 'bitter, sweet, sour, and spicy' parts of the pandemic. To the South China Morning Post, he said, "I wanted to create a song that expresses the different flavors of life, through the literal sense of taste and the taste of Hong Kong."
Check out foodpanda's commercial that has turned into a Hong Kong phenomenon with MCYan and Serrini below.