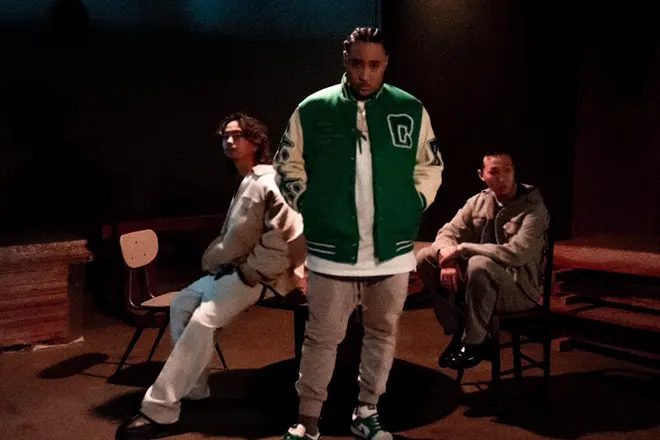 New Releases
MC Tyson, guca owl & 唾奇 shout out their fallen soldiers on 'Taking Over'
The desolation & sadness are big on this one
---
There are those days when happy-go-lucky party jams just don't cut it. Occasionally, we need a bit more from music than just booty shaking and blunt passing. When unhappiness fills the air, it's good to put on a melancholy song and wallow in the sorrow for a while.
In MC Tyson's latest, 'Taking Over,' desolation and sadness permeate the whole track as he raps about his fallen soldiers and the hard times caused by this trauma. He's joined by a popular lyricist from Higashi-Osaka, guca owl, as well as 唾奇 from Okinawa.
In each verse, it's not known whether the fallen soldier that each rapper is referencing has been killed, died of a drug overdose, or just disappeared from their lives. It's general enough to be relatable to anyone listening.
In the video, loneliness is palatable in every direction. The MCs are isolated on a beach at sun-up, sitting solo while smoking a cigarette, or being alone in a semi-dark room. It's a perfect example of solitude coming to life, and just what some people need to know they are not alone.
If you want to know that others feel the pain you feel, check out MC Tyson's 'Taking Over' below.